Basic training for Yazidi security forces completed
One year after the agreement reached between Baghdad and Hewlêr to dissolve all autonomous institutions in Shengal, thirty young Yazidis have completed their basic training and joined the self-governing security forces.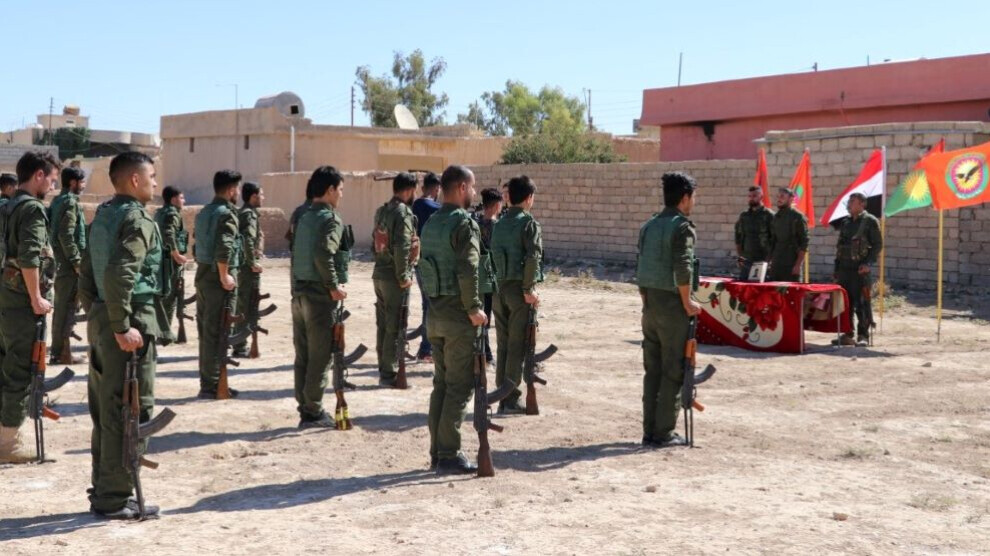 Thirty young men completed their basic training in Shengal  (Sinjar)and joined the Asayîşa Êzidxanê, the Yazidi security forces. The joining ceremony took place one year after the agreement on the future of Shengal signed between Hewlêr (Erbil) and Baghdad under international supervision. The October 9, 2020 agreement, which was rejected by the people of Shengal and reached without their participation, provides, among other things, for the dissolution of the autonomous security forces and other institutions established in response to the 2014 ISIS genocide. At the ceremony, it was emphasized that the accession of the new members to the security forces is the best response to the agreement.
The thirty men completed six weeks of basic training at the Şehîd Selam Academy. Training topics included Yazidi history and defense of society. The education program was named after YBŞ fighter Pîr Xidir, who died in the bombing of Sikêniyê hospital by the Turkish army in August.
The closing ceremony was opened with a minute's silence in memory of the martyrs. Afterwards, Hecî Şengalî, as the person in charge of the Asayîşa Êzidxanê, gave a speech in which he referred to the Shengal Agreement and the developments in the past year: "A year has passed since the agreement was adopted. With this agreement, the society was to be left without will, deprived of the right to self-determination and self-defense. Our people rose up against this. The resistance to this plan was led by our mothers. We will not give up our struggle and we will defend our people."