Şırnak: Housing in return for votes
After the large-scale destruction of Şırnak, the state housing association TOKİ plans to hand over newly built accommodation in the city on 20 June, right before the elections, in an attempt to get the people's votes.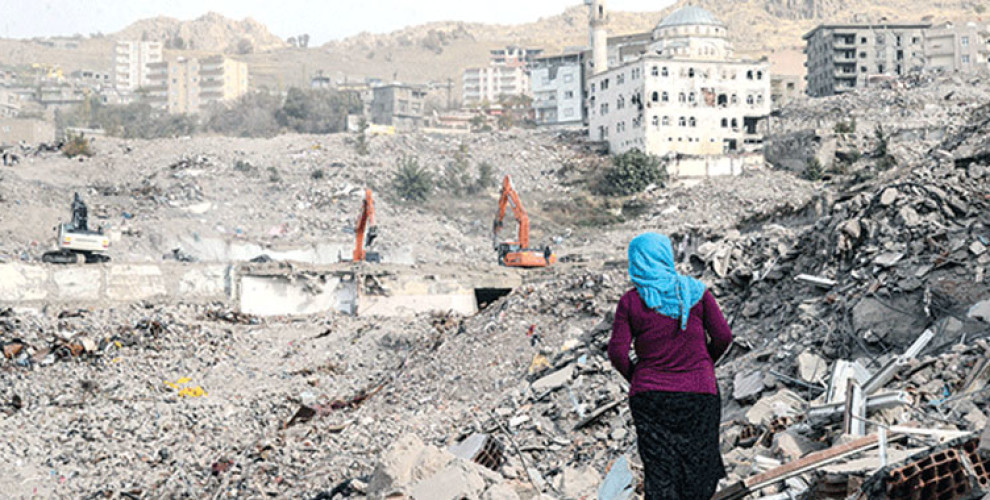 From 14 March 2016 to 14 November 2016, there was a curfew in the Kurdish city of Şırnak. During those 246 days and after, more than 70 percent of the city was destroyed. Particularly affected were the neighborhoods of Gazipaşa, Yeşilyurt, İsmetpaşa, Dicle, Cumhuriyet, Bahçelievler and Yeni. Many buildings were destroyed by the artillery bombardment of state security forces, but more than 300 homes were demolished after the curfew, although stability reports were available. The corresponding parts of the city were fenced with barbed wire and the state housing association TOKI began with the construction of new accommodation. Including the districts of Cizre, Idil and Silopi, 11,000 new apartments were to be built in Şırnak. So far, however, only 6500 apartments have been completed.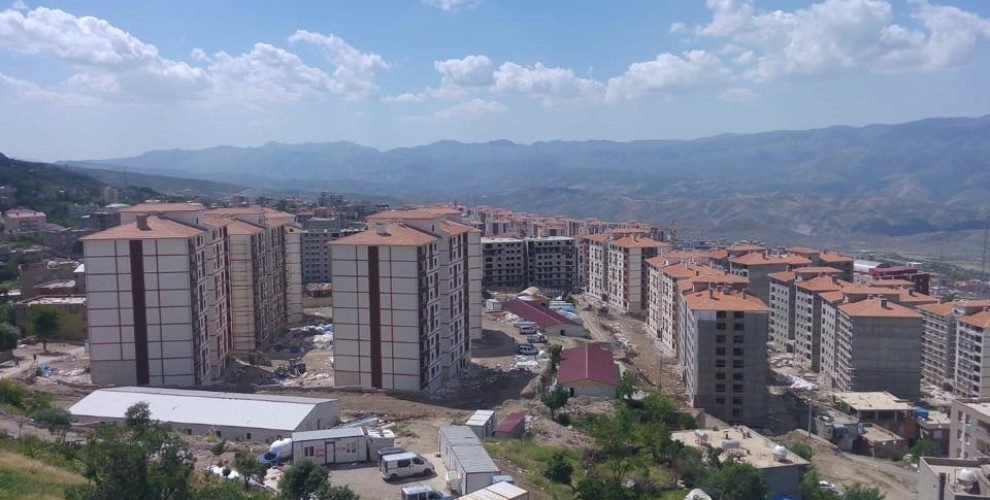 In the Şırnak city, it is expected that the delay will be linked to the forthcoming elections on 24 June. The handover is planned as an election present for the 20th of June.
One resident told ANF: "The TOKI homes are being used to put pressure on us. When the city came under fire and the houses collapsed over us, when people were brutally murdered before our eyes and we were left without accommodation, we rejected everything the AKP offered us. How can the government now expect us to vote for it on June 24? What kind of wicked politics is that?"
Fair and timely compensation for the destruction in the city did not exist, the inhabitant continues: "The elections are ahead of us. The AKP has been holding us back for two years and now wants our votes for housing. However, we know exactly what we have experienced and how we will behave in the future. Countless times we have had to witness the anti-Kurdish policy of the Turkish state. We no longer believe the lies of the state and the government. Our houses have been destroyed, our fellows have been murdered, our animals have been killed. For months we stayed in the winter without accommodation and made debts. We have no expectations from the state. And now it is suddenly being said that the state wants to stand up for us and support us? Everyone knows that it's all about votes."