KDP hid Metin Adogit's death for two months
The DBP politician Metin Adogit, who was in exile in Maxmur refugee camp, died four days after his arrest by units of the KDP. His death was kept secret by the South Kurdish authorities for two months.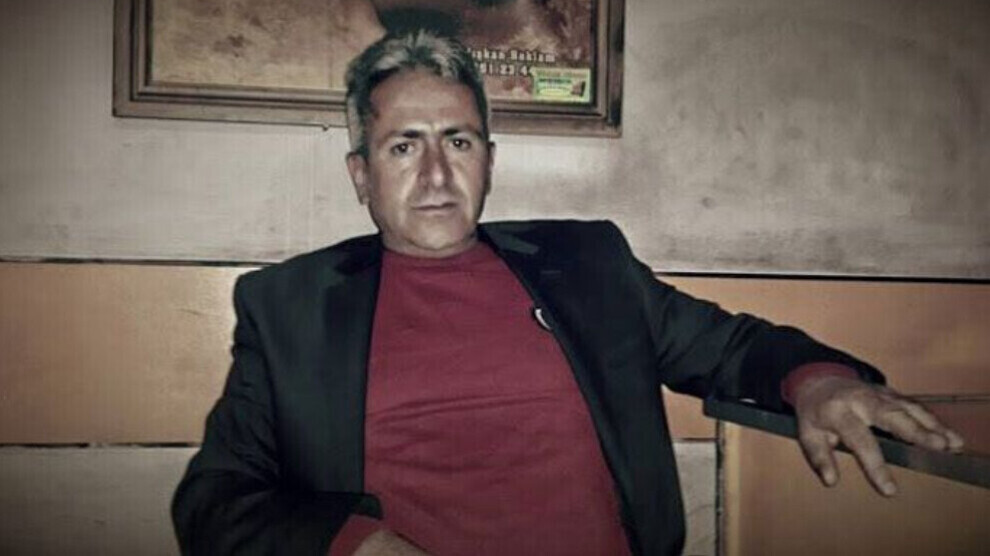 Metin Adogit was arrested in Hewlêr on 7 November 2020 by the KDP security forces. He was on his way to work in Hewlêr. His family and lawyers tried to contact him for two months. It was not until 13 January that Adogit's lawyers were informed of the death of their client. The security forces claim that Adogit died that day. The autopsy report now brought the scandal to light as it revealed that an autopsy was performed on 10 November.
By 13 January, the authorities had repeatedly told relatives that they did not know where he was. According to the autopsy report, Adogit died of a heart attack. The true circumstances of his death are still unknown as his body is still with the authorities. Adogit's family tried unsuccessfully to obtain the body and to have another autopsy performed.
Persecuted by Turkey to Maxmur
Metin Adogit came to the autonomous governed refugee camp in Maxmur in northern Iraq in 2015 as a political refugee. He came from Van in North Kurdistan and was the co-chair of the Party of Democratic Regions (DBP) in Çaldıran between 2009 and 2012. In 2012 Adogit was imprisoned and after his release was a member of the DBP city council. Due to political persecution by the Turkish judiciary, he had to flee. To what extent the Turkish secret service was involved in the arrest of Adogit is currently unclear.
Maxmur targeted by KDP and AKP
The self-governed refugee camp in Maxmur is targeted by both the Turkish AKP / MHP regime and the KDP. Since the killing of the Turkish secret service chief for South Kurdistan Osman Köse on 17 July 2019, the KDP has imposed an embargo on Maxmur. In fact, refugees cannot leave the camp and nobody is allowed in. Since then, hundreds of workers and even ill people from Maxmur have been banned from traveling to Southern Kurdish cities.