Saturday Mothers: "Leave the Galatasaray Square you have occupied!"
The Saturday Mothers said, "Get out of the Galatasaray Square you have occupied. Don't be rulers who occupy public places and convert them into police stations."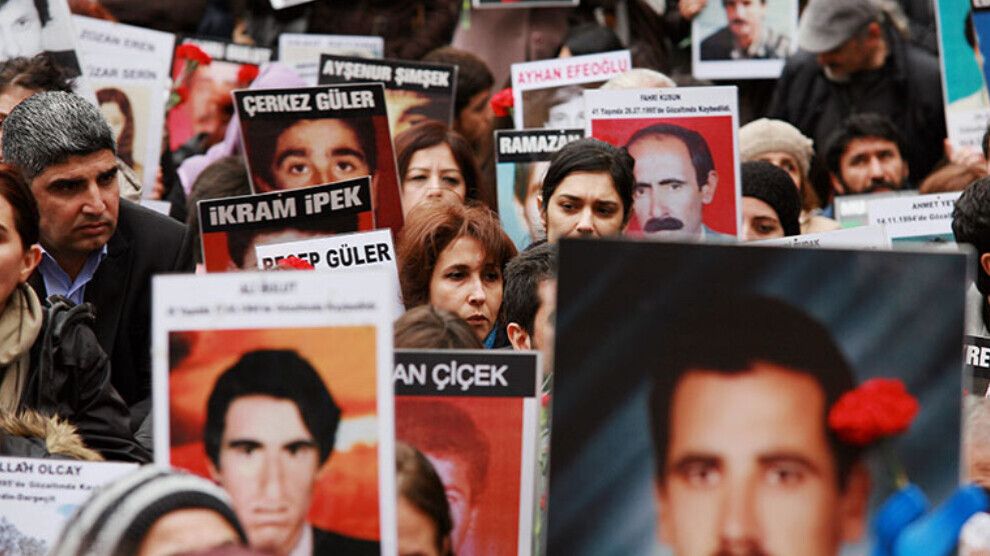 In the 861st week of their actions, the Saturday Mothers issued a statement on social media.
Saturday Mothers' Maside Ocak stated that many governments have changed since their initial action at Galatasaray Square, but their beliefs have not. Ocak continued, "The current administration, with the word 'justice' in its name, has barred the Saturday Mothers from Galatasaray Square, failing to meet their demands for justice and went so far as to judge them.  This government seeks to discourage and drag the Saturday Mothers through the courts because they ask, ' Where are our children?'
Ocak said, "They are closing a public square in the centre of Istanbul so that people will not come and tell their stories and make their voices heard. With water cannon vehicles, anti-riot vehicles, and steel barriers, heavily armed police officers occupy Galatasaray Square, which they consider to be a burial ground."
'THE TURKISH JUDICIARY SIDES WITH THE VIOLATORS'
Remarking that the judiciary encouraged violations of rights rather than calling an end to the prohibition, Ocak stated that the judiciary is on the side of those who violate the rights, not of the victim. She continued, "Saturday Mothers are not allowed to access their constitutional rights. We are addressing those in power who tell the Saturday Mothers, 'Your problem is our cabinet's problem.' The right to organize a peaceful assembly is guaranteed by the constitution and international conventions. Choosing a meeting location is an important component of exercising this right. Remove your heavy weaponry and barriers from Galatasaray. Withdraw from the Galatasaray Square that you have been occupying. Stop occupying public squares and turning them into police stations against the people."
Emphasizing that they will not give up on Galatasaray Square, Ocak said, "When the pandemic conditions allow, we will go to Galatasaray. We shall continue to record the atrocities you inflicted on us in history."