Mother of a prisoner banned from visitation for speaking Kurdish
The mother of a prisoner held in Amed has been banned from visiting for six months because she asked a fellow inmate how he was doing in Kurdish. The officially lifted language ban continues to exist in practice.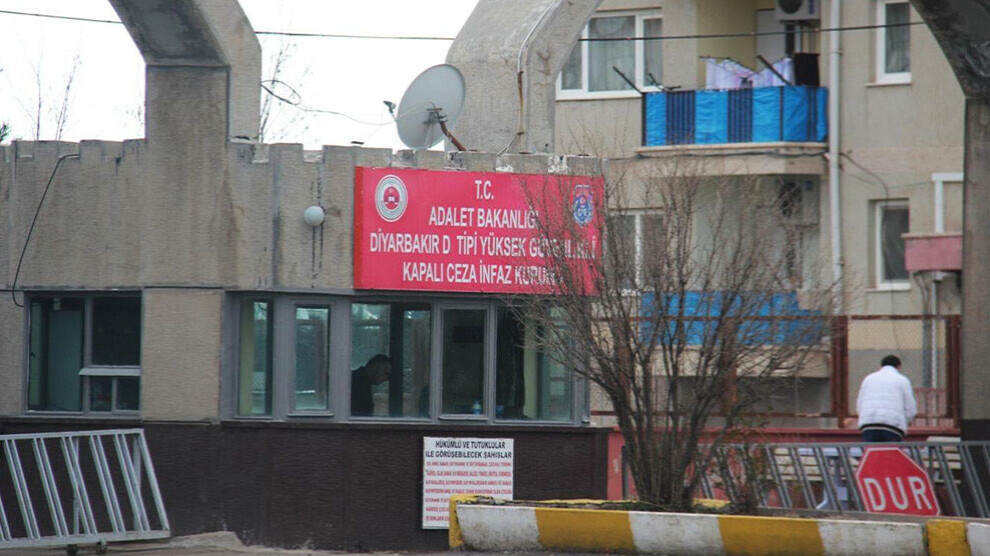 The Kurdish language is one of the few languages in the world whose use was considered a criminal offense for decades and was therefore punished. Until 1991, a strict language prohibition law was in force in Turkey, which made Kurdish punishable in all areas of life - including a ban on Kurdish names. Although the law was repealed and the reform packages in the course of the EU accession negotiations initially gave rise to hopes of a certain relaxation, in practice the Kurdish language is not spoken in Turkey. In practice, the Kurdish language continues to be discriminated against and its users are subjected to repression. Even the ban on the letters Q, W and X from the Kurdish alphabet, which was officially abolished in 2013, continues in practice. The most recent example of this discrimination took place recently in Amed (tr. Diyarbakir) and illustrates the lack of implementation of the commitments made by the Turkish state.
Fatime Demir from Batman province is affected by the repression against Kurdish. Her son Emrullah Demir is being held in the D-type prison in the neighboring province of Amed, and she visited him there at the end of April. While the 53-year-old woman was waiting for her son in the visitors' cabin, she asked another prisoner in Kurdish how he was doing ("Tu çawa yî?"). "The guards intervened immediately and recorded the incident in a protocol," Demir said. It is forbidden to speak to other inmates, especially in a language they do not understand, she added.
In the meantime, Emrullah Demir has been handed a notice by the prison administration stating that his mother had committed "a serious disturbance against the order and security of the prison". She was banned from visiting the prison for six months. The basis for this was said to be the "Ordinance on the Behavior of Convicts in the Penal System," which was introduced at the beginning of the year as part of the "reform" in penal law. According to lawyers, the ban on Demir's visit is in total contradiction with the law and also with the new regulation.
According to Emrullah Demir's parents, the only purpose in the visitation ban anyway is to limit the political prisoners' contact with the outside world. "The ban on regular visits, introduced against the backdrop of the Coronavirus pandemic, was recently lifted," said Bahattin Demir, the prisoner's father. "With arbitrary punishments like the one for my wife, another ban is summarily created." The family plans to take legal action against the ban on Fatime Demir's visits.