Hundreds of lawyers stand with Şenyaşar family on day 200 of vigil for justice
Hundreds of lawyers will participate in the justice vigil of the Şenyaşar Family, which marks its 200th day today.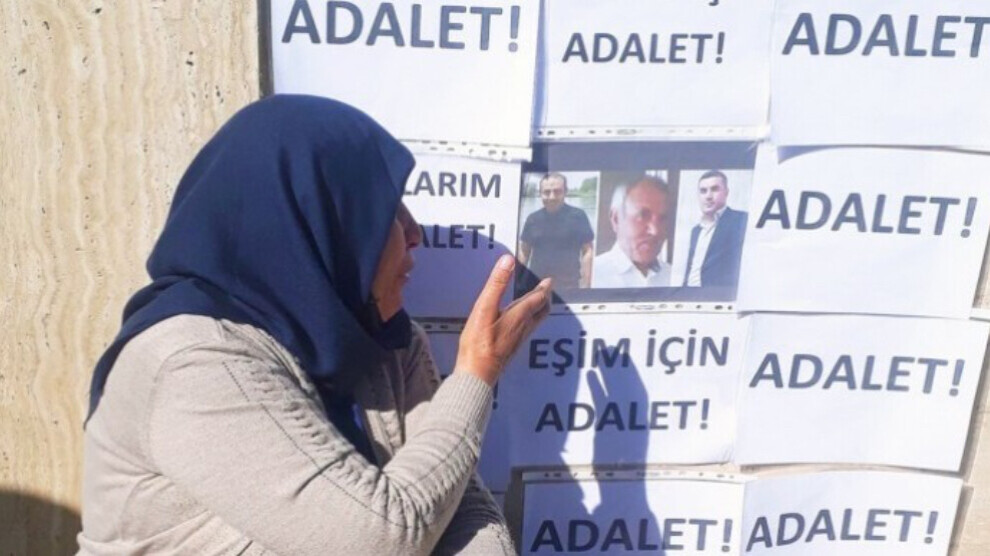 The Justice Vigil which was started on March 9 in front of the courthouse in Urfa, by Emine Şenyaşar who lost her husband and two sons in Suruç district on June 14, 2018 in an armed attack that involved AKP Deputy İbrahim Halil Yıldız's bodyguard and relatives, and her son Ferit Şenyaşar who was injured in the same attack, marks its 200th day. The mother and son came to the area called "Senyaşar Family Justice Corner" and started the vigil displaying a banner that read "Justice for All".
"We have been waiting for #Justice outside Şanlıurfa Palace of Justice for 200 days. We will meet the Attorney General together with 200 lawyers to make the legal process work. We hope that the prosecutor in charge will initiate a legal process that will convince our family and the public," the family said in a statement made on their social media account.
Following the call of the Association of Lawyers for Freedom (ÖHD) Urfa Branch, hundreds of lawyers are expected to attend the Şenyaşar family's Justice Vigil in front of the courthouse and make a statement today afternoon.