Swedish intellectuals call for the release of Ahmet Altan
More than 10 journalists and writers' organizations in Sweden made a joint statement for the release of journalist Ahmet Altan.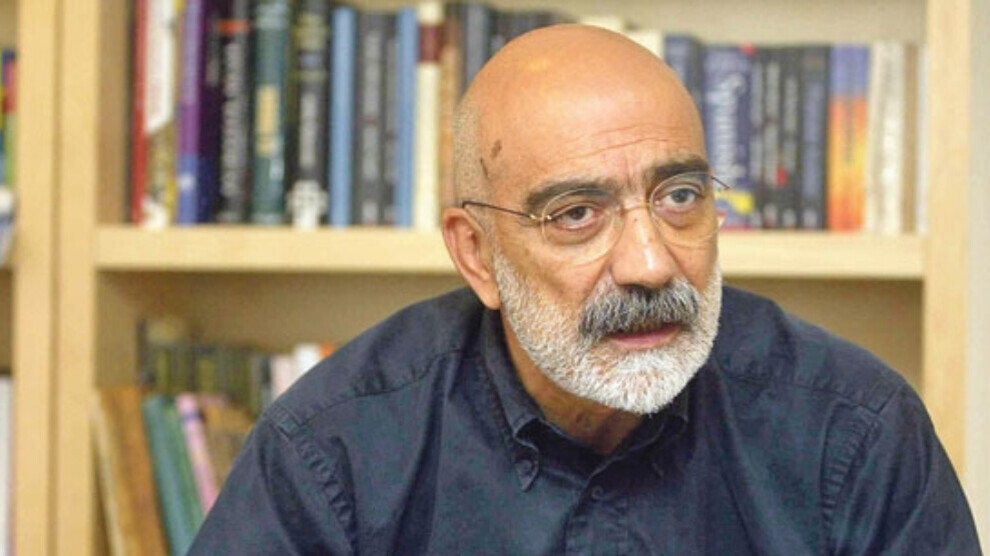 The statement said that Turkish President Recep Tayyip Erdogan gathered all legislative, judicial and executive powers after the "coup attempt" in 2016. "Politicians freely elected by the people, such as Selahattin Demirtaş, the former presidential candidate from the pro-Kurdish party HDP, have been in prison since 2016 for their views".
Turkey is the world's biggest prison for journalists over the years and Journalists Without Borders ranks Turkey 154th in its press freedom index.
The arbitrary mass dismissals and detentions of dissenting thinkers is a part of daily life. Posting on social media can mean years of imprisonment, torture, or the end of a career for a person.
Ahmet Altan (70) is imprisoned in a small cell of four square meters in the Silivri prison. He was caught and arrested immediately after the coup attempt and spent more than three years in prison. Ahmet has consistently denied the allegations against him and there is no evidence of the "crimes" he is charged of.
Altan jailed by Erdogan's order
Ahmet Altan is one of the most respected and most widely read authors in Turkey and his books have been published in 23 countries.
Ahmet Altan's lawyer announced in early January that the Covid-19 pandemic had spread in the prison section where Altan was held. In this case, Altan's situation is very serious and we are worried about his life. For the reasons we have stated, we demand that Ahmet Altan be released from the captivity he was in.
"Release Ahmet Altan immediately!"
The persons, associations and organizations that signed the statement are as follows:
* Kristina Ahlinder, General Manager of the Swedish Publishers Association
* Robert Aschberg, President of the Swedish National Press Club
* Kurdo Baksi, Writer
* Jesper Bengtsson, President of the Swedish PEN Club
* Anders Q Björkman, Svenska Dagbladet Newspaper Culture Chief Asst.
* Helena Giertta, Editor in Chief of Journalisten newspaper
* Erik Halkjaer, Head of Reporters Without Borders
* Ulrika Hyllert, President of the Federation of Journalists
* Lisa Irenius, Chief editor of Culture from Svenska Dagbladet newspaper
* Oal Larsmo, Author and Board Member of the International PEN Club
* Martin Kaunitz, publisher of Ahmet Altan in Sweden,
* Jesper Monthán President of the Swedish Publishers Association
* Karin Olsson, Expressen newspaper Chief editor of Culture
* Nalin Pekgul, Former Deputy and Nurse
* Karin Pettersson, Aftonbladet Newspaper Culture Chief
* Grethe Rottböll, President of the Swedish Writers Union
* Björn Wiman, Chief editor of Culture of Dagens Nyheter newspaper