Court releases MA correspondent Dindar Karataş, the trial continues
At the first hearing in the trial against MA correspondent Dindar Karataş, the court ordered the defendant's release from prison. The Kurdish journalist has been in prison for three months.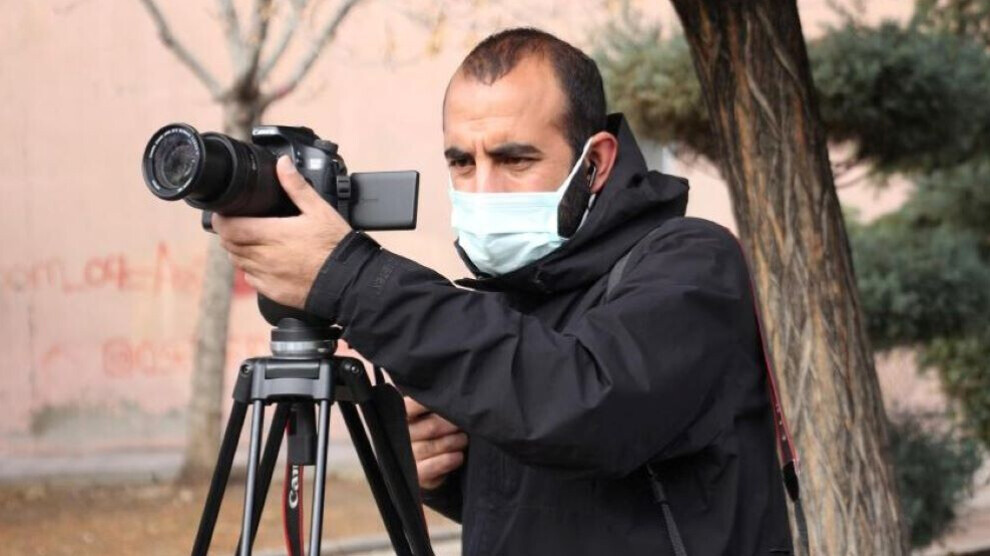 In the first main hearing in the trial against the Kurdish journalist Dindar Karataş, the Erzurum Criminal Court ordered his release. The Mezopotamya Agency correspondent was arrested in Van in November. The trial against him continues. He faces 15 years imprisonment for alleged membership in a terrorist organization.
The defendant himself was able to attend the trial via a video link from Erzurum prison. The hearing was observed by colleagues of the journalist, including Dicle Müftüoğlu and Zeynel Abidin Bulut from the journalists 'association Dicle-Firat (DFG) and the spokeswoman for the Mesopotamian journalists' platform, Ayşe Güney.
In his defense, Karataş stated that all of the activities used to bring charges against him had taken place in the context of his profession as a journalist. There is no evidence in the indictment that he acted on behalf of an organization. He demanded his release from custody and an acquittal.
The court ordered the release from prison and a ban on traveling abroad. The trial will continue on May 27.
One of the articles listed as a criminal offense in the indictment was also published as a translation a year ago by ANF. The background was the murder of the civilian Murat Kaya. The Kurd from the village of Soğukpınar in the province of Ağrı was shot by a soldier on 6 December 2019 after a skirmish between the guerrillas and the Turkish military. A day later, Kaya died from his injuries in a hospital. Dindar Karataş exposed the incident.
Another criminalized article deals with the mistreatment of a civilian by Turkish police officers in Erzurum. Irfan Arslan's apartment was stormed by police in February. In the course of the raid, the man had two ribs broken by police officers, and he sustained various cuts in the face and head.