MA reporter Karataş jailed for journalistic activities
Dindar Karataş, a journalist with Mezopotamya Agency, was taken into custody following a raid in his house in Van on Tuesday.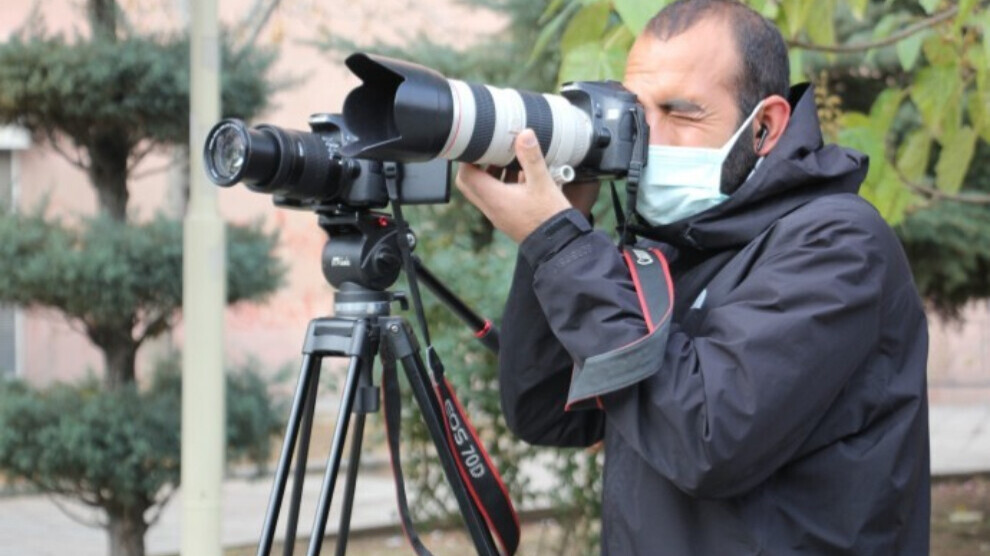 Dindar Karataş, correspondent for Mezopotamya Agency (MA), was taken into custody following a raid in his house in the central Ipekyolu district of Van carried out by special team police in the early hours of morning on November 24.
The police said that Karataş was detained within the scope of an investigation opened by the Erzurum Chief Public Prosecutor's Office, although details of the investigation were not established.
Karataş was then taken to Erzurum province where he gave a statement to the police and was later referred to the prosecutor's office where he was asked about his phone conversations and some of the news articles he wrote.
The journalist was on Thursday remanded in custody, accused of "membership in a terrorist organization".
On October 6, MA reporters Adnan Bilen and Cemil Uğur and Jinnews reporter Şehbiran Abi and journalist Nazan Sala were detained in Van province. The journalists had documented an incident in which Turkish soldiers partaking in an operation in the Çatak district detained Osman Şiban and Servet Turgut on September 11 and threw them out of a military helicopter. Servet Turgut lost his life because of the critical injuries he had suffered. 4 journalists were arrested on the grounds of "reporting news against the state" by the court they appeared before on 9 October.
Last week, lawyers submitted an application to the Constitutional Court (AYM) for the 4 journalists. Attorneys from the Association for Media and Legal Studies (MLSA) who defend the journalists stated that the application has been filed to object the violation of the "right to freedom and personal security".
RELATED NEWS: