Journalists demand freedom for their colleagues in prison
Haberin Var Mı (Have you heard?), the initiative demanding freedom for journalists in prison, protested against the measures contained in the third legal package to be discussed on Tuesday.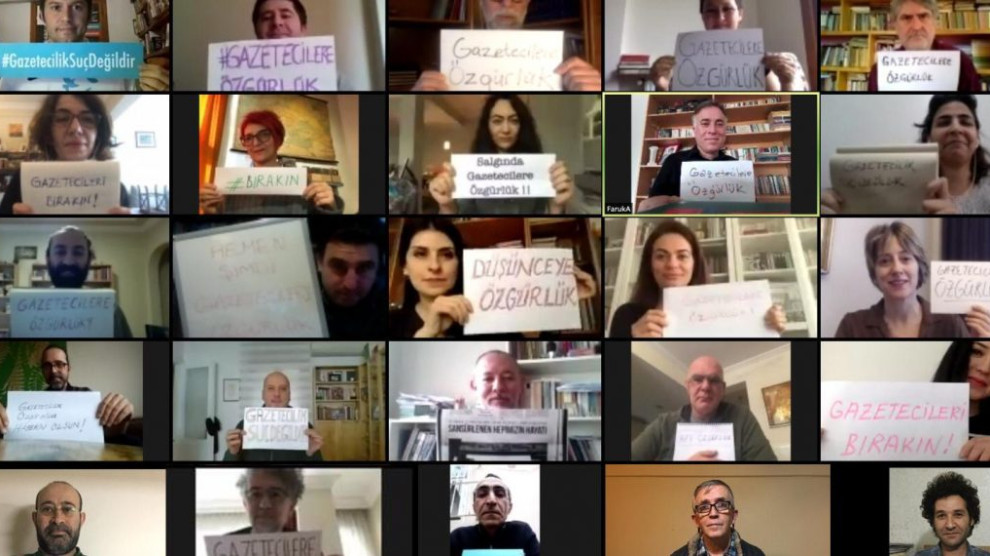 The regulation on criminal execution proposed by the Parliamentary Justice Commission and excluding political prisoners will be discussed in Parliament on Tuesday.
The Initiative 'Have you heard? ' said: "We will not remain silent even if we have to stay at home" and reiterated its call for freedom for journalists with videos recorded by many journalists from their house.
The statement called for the release of journalists who are in prison for their work and are dangerously exposed to the coronavirus outbreak.