Investigation against journalists following trustee protests
Following the usurpation of Mardin Metropolitan Municipality by the AKP-MHP, 8 people, including 5 journalists detained while following the protests, were sued.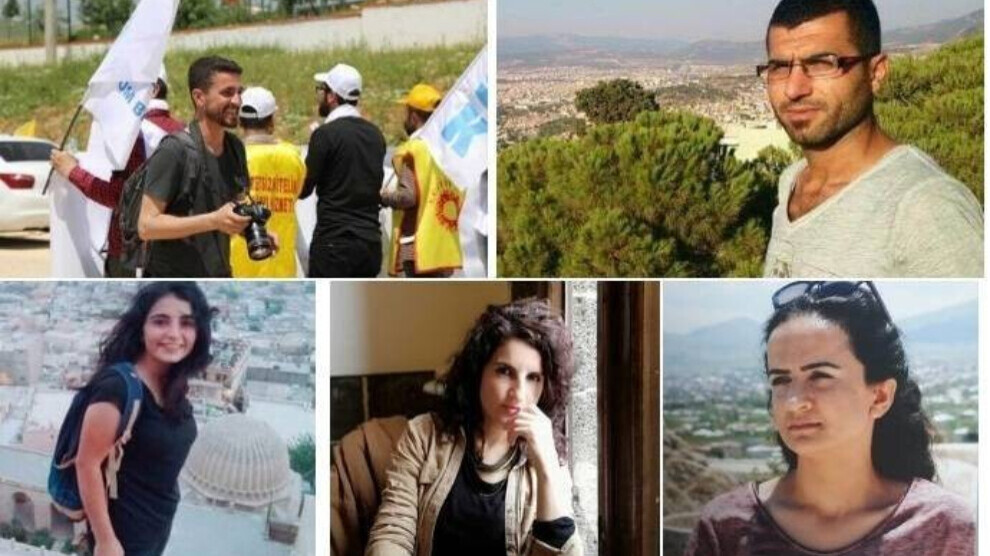 After Mardin Metropolitan Municipality was usurped by the AKP-MHP, hundreds of people, including HDP deputies, protested in front of the city hall on 20 August 2019. The police attacked the people with gas bombs and water cannons. Mezopotamya Agency (MA) journalists Ahmet Kanbal and Mehmet Şah Oruç, Jinnews reporter Rojda Aydın, journalists Halime Parlak and Nurcan Aslan, along with 67-year-old Mehmet Ete, Hamza Ete and Mehmet Selim Şimdi were detained. The detainees were released after a week.
Mardin Public Prosecutor's Office opened an investigation against the 8 people, including the 5 journalists, accusing them of "being members of an illegal organization" and "making propaganda for an illegal organization". However, a decision of non-prosecution was made last year. Not content, the Office of the Chief Public Prosecutor prepared an indictment with the allegation that the defendants had "participated in illegal meetings and marches unarmed and did not disband despite being warned".
The indictment prepared was accepted by the Mardin 1st Criminal Court of First Instance. In the indictment, it was stated by the Governorship of Mardin that there was a 30-day "action and activity ban" in place on the day of the incident. Statements were made about the journalists and the 3 other people accusing them of "blocking the highway to vehicle traffic; not leaving the action zone despite the warning and after the police intervention; showing resistance and being among the protest group".
In the indictment, the prosecutor claimed that "the meeting and march took place illegally" and added: "The video examination reports and the statements taken indicate that the defendants were part of the group that committed the illegal act, and therefore, there is enough suspicion about them to require a public lawsuit."