Four journalists detained in Şırnak
The Turkish regime's repression against journalists continues unabated.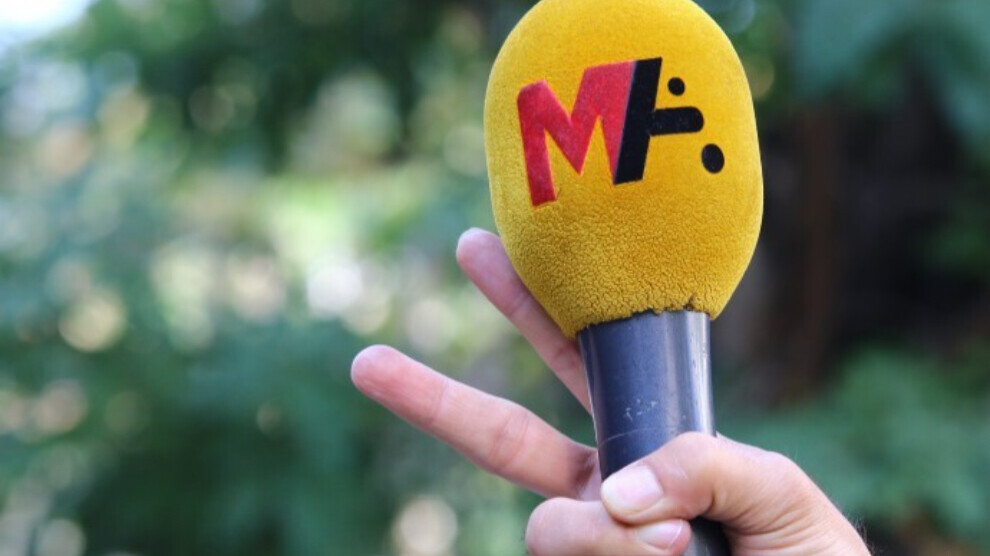 Mezopotamya Agency (MA) reporters Zeynep Durgut and Azad Kaya and Jinnews reporters Rojda Aydın and Derya Renwere taken into custody while entering the Cizre district after a news coverage in Şırnak city on Thursday.
Police pointed a gun at the journalists after stopping their car at the entrance of the district and subjected them to criminal record check.
MA reporter Zeynep Durgut is reportedly facing an arrest warrant in the scope of an investigation launched by Van Chief Public Prosecutor's Office into the case of Osman Şiban and Servet Turgut who were thrown off a helicopter by Turkish soldiers during a military operation in the countryside of Van province. She was handcuffed behind the back and taken to Şırnak provincial police department. The other three journalists were insulted by the police and then released.
MA correspondents Adnan Bilen and Cemil Uğur, JinNews correspondent Şehriban Abi and journalist Nazan Sala were imprisoned on 9 October, accused of "reporting subversive social events" for their articles on the case of the two Kurdish villagers. Servet Turgut died on 30 September from the injuries he had sustained.
After the arrest of the four journalists, police stormed the MA office in Van and seized all equipment and materials.