CFWIJ demands immediate release of journalist Zeynep Durgut
"Attacks against journalists overshadow press freedom and freedom of expression. Journalism is not a crime and must not be prosecuted as such," said the CFWIJ on the detention of yet another journalist in Turkey.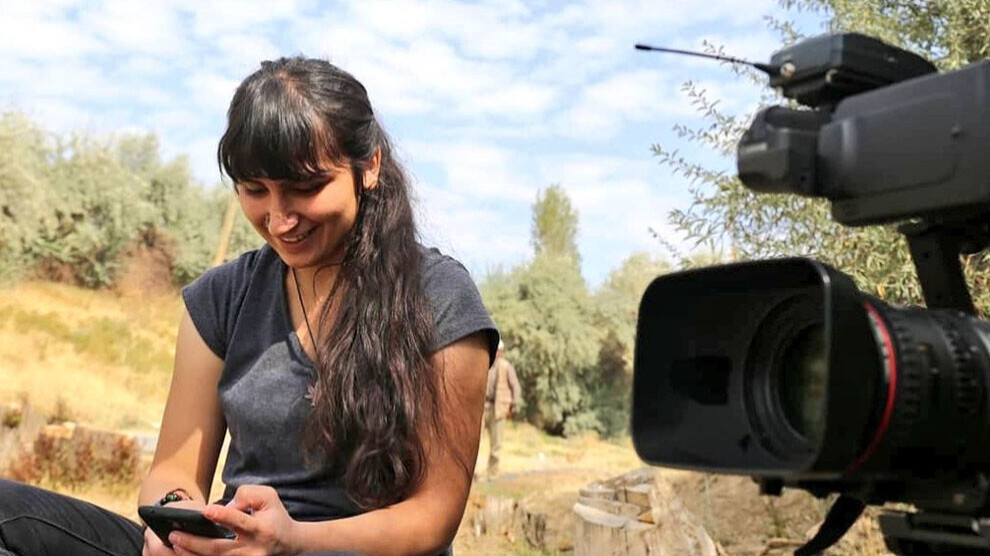 Reporters from the Mesopotamia Agency (MA) and Jin News, Zeynep Durgut, Rojda Aydın and Derya Ren, were detained in Şırnak on December17. Journalists Rojda Aydın and Derya Ren were released after the General Information Scan (GBT) conducted by the police, while Zeynep Durgut was taken to the Şırnak Police Station, where she remains in police custody.
Remarking that these incidents mark one hundred detentions of women journalists that they have documented this year alone,  the Coalition For Women In Journalism (CFWIJ) condemned these deliberate attempts to silence journalists and demanded the immediate release of Zeynep and an end to the state's intimidation of journalists.
As a result of the GBT, there was an arrest warrant issued for MA reporter Zeynep Durgut. The Van Chief Public Prosecutor's Office, who launched the charges against Zeynep, has yet to confirm any information about the case. Aycan İrmez, Zeynep's lawyer, said to CFWIJ that the journalist will be taken to Van today from the Şırnak, where her testimony will be heard.
According to MA, Zeynep Durgut was taken into custody during the investigation into her story that revealed the violations against two Kurdish villagers, named Servet Turgut, and Osman Siban, who was tortured and thrown from a national army helicopter.
This is the third attack that MA is now facing. On November 24, following the arrest of correspondent Dindar Karataş, the Van Office of MA was raided by the police. Upon the request of the Erzurum Chief Public Prosecutor's Office, the Van 1st Criminal Court of Peace ordered a search of the journalist's home and the MA's Van office. Jinnews correspondents Dilan Babat, Hikmet Tunç, Esra Önver, Rabia Önver, Aynur Aslan and MA reporters Özlem Yayan and Melek Şahin were present at the time of the search. After the search, the police seized multiple hard drives, laptops and computers belonging to MA.
The police forces previously raided MA's Van office after they aired a story about Kurdish villagers named Servet Turgut and Osman Siban, revealing he was tortured and thrown from a national army helicopter. Following the raid, Jinnews reporter Sehriban Abi and journalist Nazan Sala were arrested and detained for four days. The journalists were tortured while held in the male ward of the prison, under deplorable conditions.
CFWIJ said they follow the developments and the legal intimidation against the journalists with great concern, stressing that; "We have documented at least four cases of attacks against journalists in the past month. We reiterate that these initiatives overshadow press freedom and freedom of expression. Journalism is not a crime and must not be prosecuted as such. We demand Turkish officials to release Zeynep Durgut immediately."