Raqqa Civilian Assembly Co-chair: We will govern ourselves
Raqqa Civilian Assembly has been declared and co-chairs have been elected during today's meeting in Ayn Îsa town.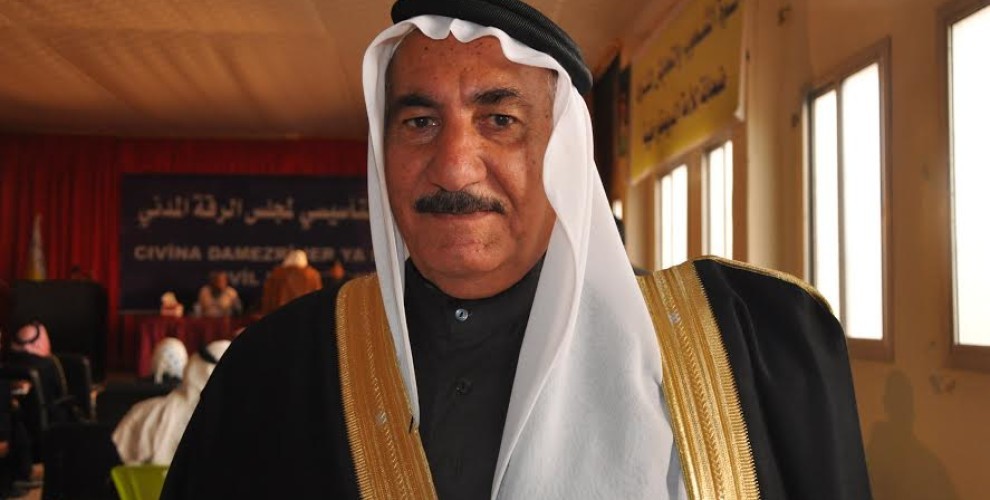 Following 9 months of preparations, Raqqa Civilian Assembly Establishment Meeting kicked off in Ayn Isa town earlier today with the motto "Peoples' Fraternity and Co-existence is the Assurance of Democratic Nation".
The meeting was attended by MSD (Democratic Syrian Council) Co-chair Ilham Ehmed, Manbij Legislative Assembly Co-chair Faruk Maşi, Manbij Executive Assembly Co-chairs İbrahim Qeftan and Zeynep Qenber, Girê Spî Democratic Autonomous Administration Co-chair Hemdan Ebd, SDF (Syrian Democratic Forces) Spokesperson Colonel Telal Silo, Wrath of Euphrates Operation Room Spokesperson Cihan Şex Ehmed and MSD members. The meeting is also attended by 110 delegates including representatives from Kurdish, Arab and Turkmen peoples, Raqqan youths and intellectuals and independent individuals.
Following the speeches and discussions, Leyla Mustafa and Şex Mehmud Şewax El-Bersan were elected co-chairs of the Raqqa Civilian Assembly and 14 committees to operate under the Assembly were formed. These committees are:
Women's committee
Social justice committee
Economy committee
Defense and security committee
Education and training committee
Social organization committee
Observation and tracking committee
General service committee
Energy committee
Cleaning and sewerage committee
Youth and sport committee
Health committee
Press committee
Social affairs committee
Mehmûd Şewax El-Bersan who was elected co-chair of the Raqqa Civilian Assembly spoke to ANF and said the following: "Our primary duty is to serve Raqqa. We know very well what our people in Raqqa are being through. They should be patient. The city will be liberated soon and our assembly will be consolidated. Then, we will be able to deal with all the problems."
Regarding the situation in Syria, El-Bersan said: "I hope that Syria will attain peace soon and we as the people of the region will govern ourselves."
Syrian Democratic Forces (SDF) Co-spokesperson Telal Silo said they will support the Raqqa Civilian Assembly to the end, adding: "We as SDF promise that we will liberate Raqqa and hand over its administration to Raqqa Civilian Assembly just like we did in Girê Spî, Sirîn and Manbij."
The region's notables also participated in the meeting. One of these is Şêx Omer Xemrî, leader of the Wildan tribe, one of the biggest tribes in the region. Şêx Omer Xemrî took his part in the Public Relations Committee.
Xemrî extended his thanks to the SDF forces, saying: "Owing to the martyrs, we have gathered here today for a bright future, democratic Syria and a Raqqa cleared of the gangs. This meeting of ours will be the foundation of democratic Syria."