Open to gangs, closed to patriots: Hewlêr
The KDP administration is closing Hewler to refugees from Northern Kurdistan but is opening it up to those who come after dealing with prostitution and murder crimes in Turkey and act like intelligence officers in Southern Kurdistan.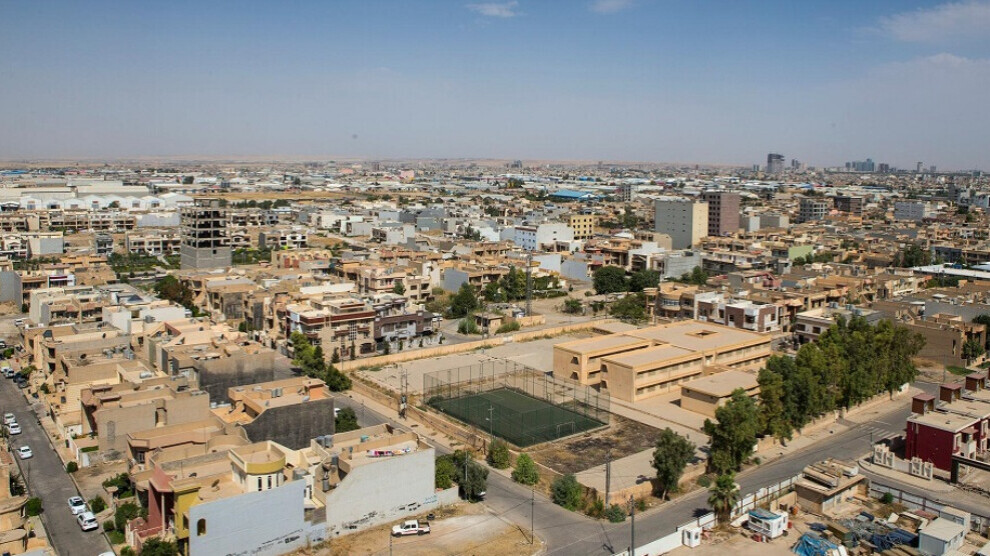 Many from Northern Kurdistan, who moved to Southern Kurdistan due to the political genocide operations that started with the Turkish state's resumption of war against the Kurds in 2015, are subjected to the KDP's pressure. The ruling party KDP, which has closed Hewler to patriotic Kurds, continues to host gangs.
Many Kurdish parliamentarians, including co-chairs, co-mayors and administrators have been arrested in the ongoing political genocide operations that the Turkish state re-engaged in 2015. Thousands of them went abroad after being held in prisons for a while. Some of them tried to go to Southern Kurdistan (Bashur, Iraqi Kurdistan) and to continue politics there, rather than going abroad.
Cooperating with the Turkish state and its current government, the KDP has not been glad of the arrival of Kurdish patriots. First, it drove some of them out of Hewler and sent them to Kirkuk and Sulaymaniyah on the grounds that they are close to the Kurdish Freedom Movement. It tried to make some of them surrender at the investigation center it opened in Pirde. Those who refused to work with the KDP were deported. They were fired through pressure put on their workplaces. Some had to go to Europe. Some of them tried to survive by taking refuge in Sulaymaniyah and Kirkuk.
After the murder of MIT's (Turkish Intelligence Service) Kurdistan Officer Osman Köse by Kurdish youngsters in Hewler on July 17, 2019, the KDP administration started to view people from Northern Kurdistan, including those in the Maxmur Camp, as enemies. Those living in Makhmur were banned from entering Hewler. Students studying in Hewler, even those who were sick were subjected to the same obstruction. Those who entered Hewler without permission were arrested and questioned for days. Two of those arrested in the last two months died. One of them died two days after being released, and the other while in custody.
KDP closed Hewler and Duhok to Kurdish political refugees while it allowed murderers and drug dealers from Turkey in. Criminals, including those dealing with prostitution, who come to Southern Kurdistan, first go to Duhok. Their residence in Duhok is the Ewro City. This place was determined by the Duhok Asayish (Security forces). Some of these criminals, who stay in Ewro City for a while, are sent to Hewler after being registered by the Asayish and some start to live in Duhok.
POLICE OFFICER MUSTAFA ATEŞ
Turkish police officer Mustafa Ateş, who killed with his official gun Volkan Düzgün, the son of former Municipal Council Member Cengiz Düzgün in Mersin in 2017, is one of them. Ateş came to Duhok after committing the murder, was hosted in the Ewro City for 7 months, and was settled in Hewler afterwards. Ateş is now working in Family Mall in Hewler. According to an officer from the Duhok Security Office, Ateş is actually an active intelligence agent at the moment.
WINGMAN OF THE ONE WHO FLED PKK
Yasin Atın, who was involved in murder, drug dealing and prostitution, is among those who came from Istanbul and were hosted in Hewler. He is now in Hewler after receiving the same procedure as police officer Mustafa Ateş. Atın is at the service of Parastin and the MIT, with his best friend Mehmet Babier, known as Dentist Pola, who fled the PKK.
There are hundreds of criminals like these who reside in Hewler. While Hewler is opened to them by the KDP administration, it is closed to political refugees.