Chomsky: The Rojava Revolution is a miracle that the world must see
Noam Chomsky said that Rojava is going through a difficult process and that it is a miracle that it has survived until now.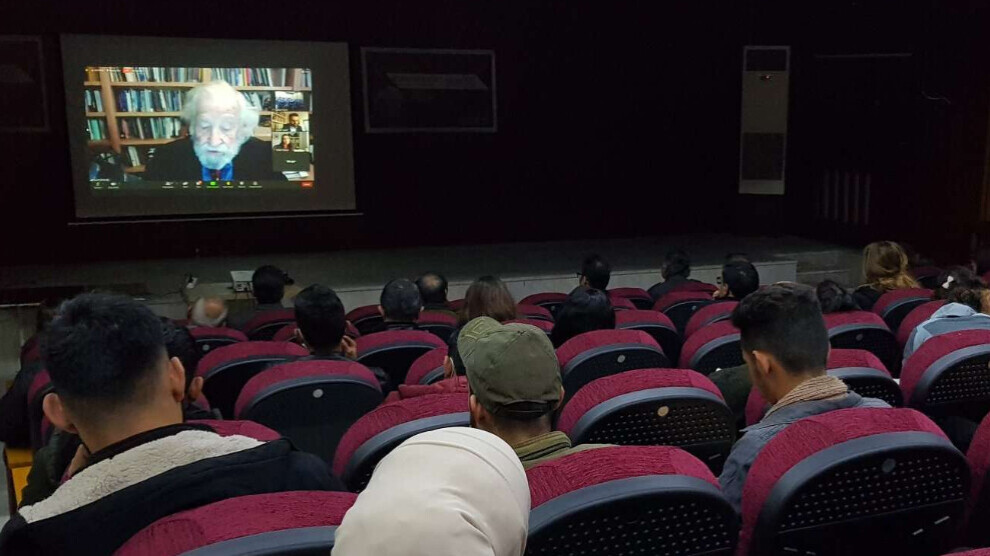 Noam Chomsky delivered the inaugural Rojava Freedom Lecture organised by the Department of Social Sciences of the Rojava University. "The main problem - Chomsky said - is how the attacks carried out by the Turkish state with the approval of the USA can be stopped. On the other hand, it is important to see what will arise against the approaches of the Damascus government. All in all, it is a miracle that Rojava has survived until now. We understand from experience that international support is possible." 
As for the new US administration, Chomsky said that in fact Biden won't be much different from the previous administration, although, he added: "I don't think Biden will be as brutal as Trump. I don't think he would approve of the killing of Kurds like Trump did. The important thing is what the civil society does, the support that can be built within the civil society and the people, because this is what would influence the policies of the new administration."
Chomsky added: "If there is no pressure from the people, the US will continue to protect the same system. Biden may be different from Trump. But one should not expect too much. That's why everyone should put pressure on Biden."
Making recommendations to the Rojava administration, Chomsky said: "The first thing to do is to guarantee women's rights. South Africa has been successful with the steps taken in this regard. This is your only hope. North and East Syria is a great asset. The value of the Rojava revolution should be seen all over the world. You will achieve your goals with the support of the people."