ISIS revived after Turkey's attacks against Afrin
ISIS had almost been eradicated in Iraq and Syria, but has since experienced a revival following the Turkish state's attacks against Afrin. ISIS gangs have started to reappear around many villages and towns in Mosul and Kirkuk.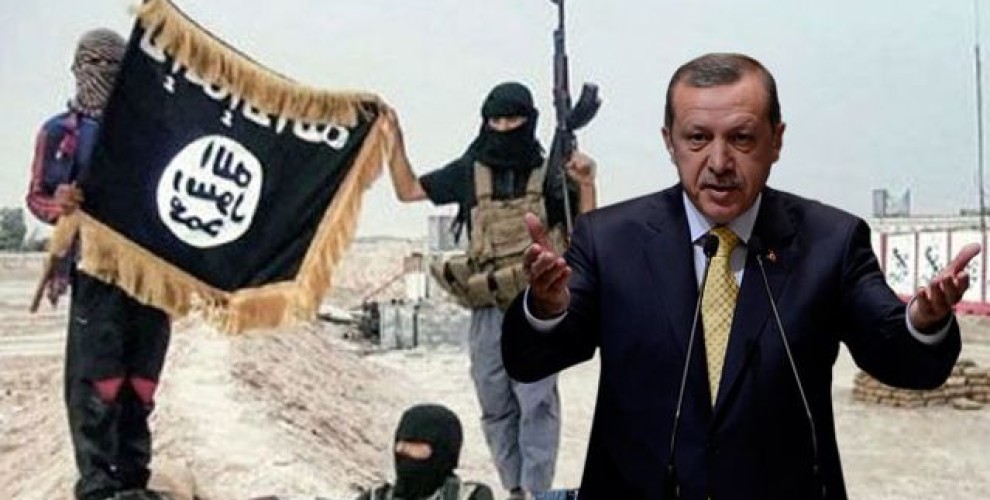 Before the Turkish state launched their invasion attacks and massacres against Afrin, the fight in Iraq's Mosul, Kirkuk, Hawija, Anbar and Bayji provinces and districts and Syria's Tabqa, Raqqa and Deir ez-Zor provinces, as well as various other regions, had almost eradicated ISIS. The International Coalition and the Iraqi Central Government had issued statements on several dates to this end.
KADİR: STARTED WITH THE ATTACKS
After Turkey launched their invasion attacks and massacres against Afrin, ISIS went back in motion in Iraq in various regions including Mosul, Kirkuk and Khanaqin and carried out attacks against Iraqi army forces and the Hashd al-Shaabi.

KDP's former Kirkuk Provinces and Sub-districts Police Chief Serhad Kadir spoke about the recent reemergence of ISIS in the region and said: "ISIS activity has increased in Daquq's Reshade sub-district and the Zerge village. ISIS members stay in sleeper cells during the day, and at night they mingle with the local population."
Kadir stated that ISIS has recently attacked Iraqi forces in the Elbu Muhammed and Xede villages and added that ISIS killed 20 Hashd al-Shaabi members from the Reshad sub-district in Khanaqin to the Hemrin Mountain and the Xenazir Valley, and carried out nocturnal attacks in the Abasi and Zabi sub-districts.

IN A WIDE AREA
Kadir said ISIS members have been spotted and start to reemerge in the Riyaz, Medine and Zerbat villages as well, and added that Coronel Fazil and his guards lost their lives in the attack against the police forces.
Kirkuk Police Force official Kawe Mela Perwiz said the following on the areas ISIS has taken up activity again recently: "In Reshad, Hawija and Riyaz sub-districts there are many ISIS members. Members are also clearly spotted in the Rodhane and Kodere rivers. ISIS members attack the Iraqi and Hashd al-Shaabi forces from these positions."

2.000 ISIS MEMBERS NEAR HAWIJA
ISIS has reemerged since the invasion attacks against Afrin, and members can be seen not only in Mosul and Kirkuk but in the vicinity of Hawija and other areas as well. On the gang members seen around Hawija, Kadir said: "According to the intelligence reports, there are some 2.000 ISIS members in training in the vicinity of Hawija."
Kadir said radical groups like the Naqshbandi, Al Qaeda and Rashidin also have sleeper cells around Hawija, as well as ISIS.

Kadir said ISIS is reemerging as a great danger in the region: "ISIS could be revived in the region. Those who came to Kirkuk were strictly questioned by security forces. Information was gathered about the suspects and relevant authorities were notified. Camps and residential areas were under surveillance. But under the current conditions, the terrorists could attack Kirkuk as soon as they get a chance."
ASİ: ISIS HAS BECOME A THREAT IN THE REGION AGAIN
Kirkuk Province Security Commission Member Burhan Asi spoke about the reemergence of ISIS in various places in Iraq like Mosul and Kirkuk and stressed that Iraqi forces should carry out an operation against remaining gangs in the region immediately: "The armed attackers in question pose a great threat to Kirkuk and Selahaddin."

On where ISIS members are seen near Kirkuk recently, Asi said: "ISIS has spread in certain areas to the west of Kirkuk. Security forces have to launch an extensive operation to clear the region."

Three months before the invasion attacks and genocides against Afrin started, Iraqi Prime Minister Haider Al-Abadi had announced that the country had been completely cleared of ISIS.