Ban on Irish language street signs rescinded
A ban on Irish language street signs in Antrim and Newtownabbey Borough Council has been rescinded after a citizen challenged the discrimination.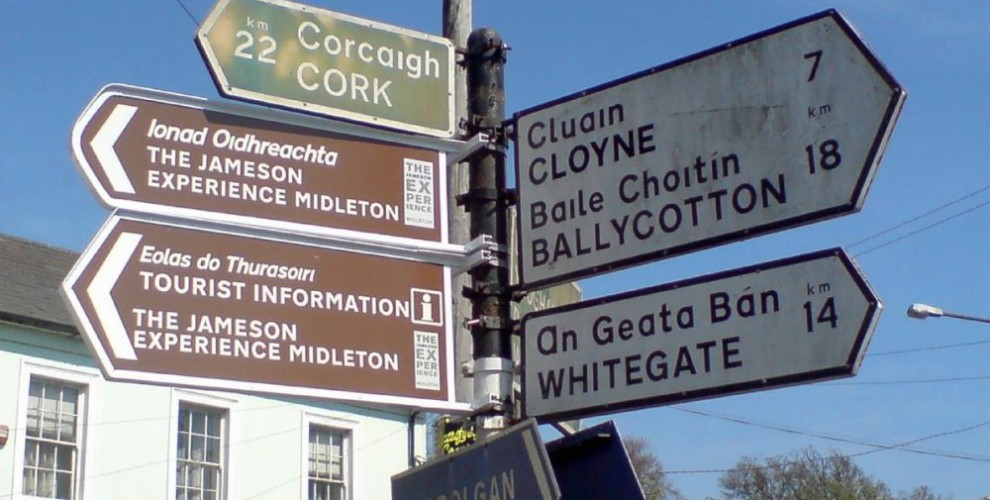 Clare Duffy said the outcome had vindicated her challenge against what was described a "Donald Trump-type policy". The overwhelmingly unionist council had claimed the policy was "not a ban in any way" on the Irish language -- but a new policy will now be drafted.
Ms Duffy issued judicial review proceedings after councillors introduced the ban on bilingual signs earlier this year, pointing out the move discriminated on grounds of religion, political opinion and cultural identity.
In court Barry Macdonald QC, representing Ms Duffy, said: The policy has now been rescinded on foot of the proceedings.
Sinn Fein councillor Anne Marie Logue also welcomed the decision. "I would like to commend the Irish language community on their campaign to successfully have this discriminatory 'English Only' street signage policy overturned," she said.
"Antrim  and Newtownabbey, contrary to all other Councils in the north, disregarded equality legislation, in an affront to citizens' rights and the principles of parity of esteem and mutual respect enshrined in the Good Friday Agreement.
"There is a strong and vibrant Irish language community in South Antrim, the language is alive and it should be allowed to thrive and street signage is an integral part of publicly expressing the language. 
"Irish language speakers have a right to recognise of their language and culture and to have these rights protected under the law.
"This victory in the High Court highlights the lack of respect shown towards Irish identity and further focuses the need for the Acht na Gaeilge (Irish language act) to guarantee legal protections for the language."