The old houses of Van are only a memory
Historical Van houses are disappearing as the result of urban transformation and build-and-sell policy.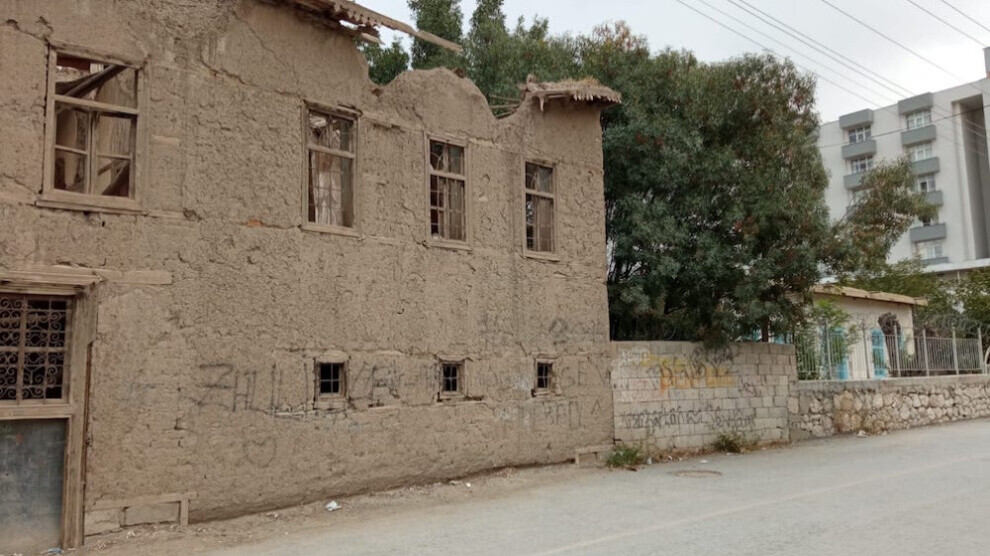 After the earthquake in Van in 2011 and with the ongoing trustee regime, Van's historical houses came to the point of extinction.
Van houses, which are made of adobe and straw, are cool in summer, warm in winter, famous for their cherry gardens and tandoori, are facing complete extinction as the result of urban transformation projects, trustees speculative policies and the build-and-sell frenzy of estate agencies and companies.
Speaking to ANF, TMMOB Chamber of Civil Engineers Van branch chair Mihail Atik, reminded that Van is a city located on a earthquake fault line. He added that transitions are sharp: "At the beginning of the 1900s, Van developed a unique architectural understanding. Its two-floor buildings were more safe when it comes to earthquakes. We can see the effects of this with examples of houses that still stand."
Through time the buildings came to identify with Van but demolishing them will bring more profit than renovate them, but it is also more dangerous. Emphasizing that structures that lack health and aesthetics were built, Atik said: "The areas where historical Van houses are located were rapidly opened to development and turned into an income center. In many regions, high buildings were built without paying attention to the ground studies, and the areas for rent were plotted, again ignoring the texture of the city. After the earthquake disaster, skyscrapers and illegal buildings started to rise in Van. One of the most important beauties lost in Van, which has come to the fore with problems such as air pollution and the pollution of Lake Van in recent years, is certainly the historical Van houses. There are only two of the thousands of houses left in Van."