Soldiers detain five villagers protesting the quarry in Ikizdere
Five villagers protesting against the quarry in Ikizdere, in Rize were detained.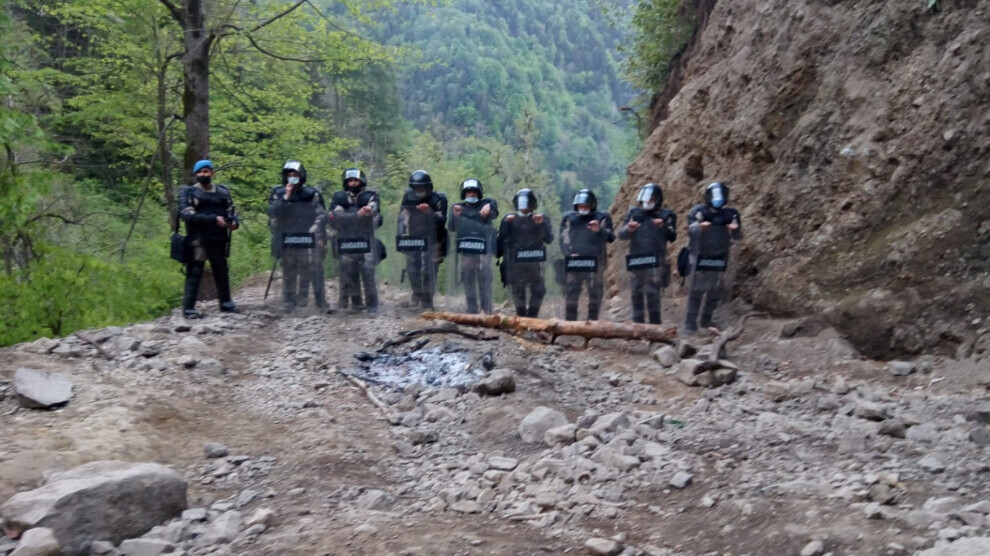 Villagers in Ikizdere, Rize, are protesting the construction of a stone quarry to be built by Cengiz İnşaat for days. They went to the valley in the early hours of the morning. The soldiers intercepted the villagers and detained 5 of them. Women tried to protect the trees to prevent construction machines from working. The soldiers, who tried to force the villagers out of the valley, cut the mountain roads as well as the village roads leading to the valley. One person fell ill after the attack of the soldiers.
The works, which stopped 3 days ago, had restarted and construction machines had been brought to the valley. The protest of the villagers continues.