Rize Governorate bans actions against quarry project in Ikizdere
Rize Governorate banned the actions carried out by villagers against the quarry project in Ikizdere for 15 days.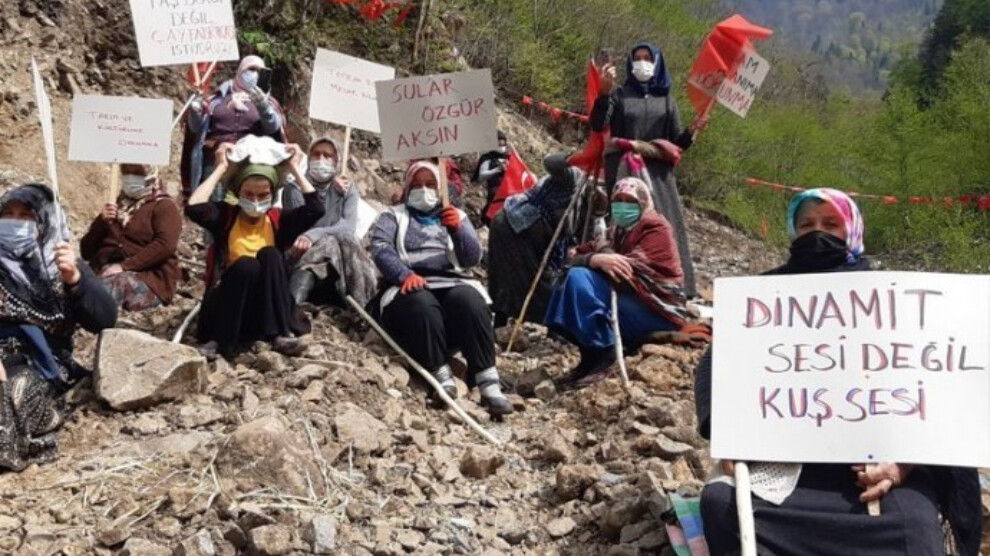 Rize Governorate banned the actions of the people of Ikizdere protesting against the quarry project of Cengiz Inşaat.
The Governorate said in a statement that the ban on actions was "to prevent tension within areas under responsibilities of police and gendarmerie, to prevent provocative actions that harm our national unity and solidarity, to ensure public order and security, to ensure public health according with the measures to be taken to contain the coronavirus epidemic; protecting fundamental rights and freedoms, protecting the rights and freedoms of others and general order, ensuring general traffic and passenger safety, preventing violent incidents and their spread, and preventing negative situations that may be experienced."
Actions banned for 15 days
The statement of the Governorate reads: "In all public areas such as squares, avenues, streets, roads, parks; marches, protests, sit-in, hunger strikes, opening stands, setting up tents, vehicle convoys with loud broadcast accessories, signature collection, concerts, festivals and rallies, distributing flyers, leaflets and brochures, hanging posters, making press releases, etc (these are only allowed in the buildings of trade unions, parties, associations, etc. provided that social distance rules are followed)."
The ban began at midnight on Sunday night and followed the dismantling, on Sunday morning, of the tents put up by villagers.