Volume 2 of Sakine Cansız autobiography presented in English
The English translation of the second volume of the autobiography of Sakine Cansız was presented in London.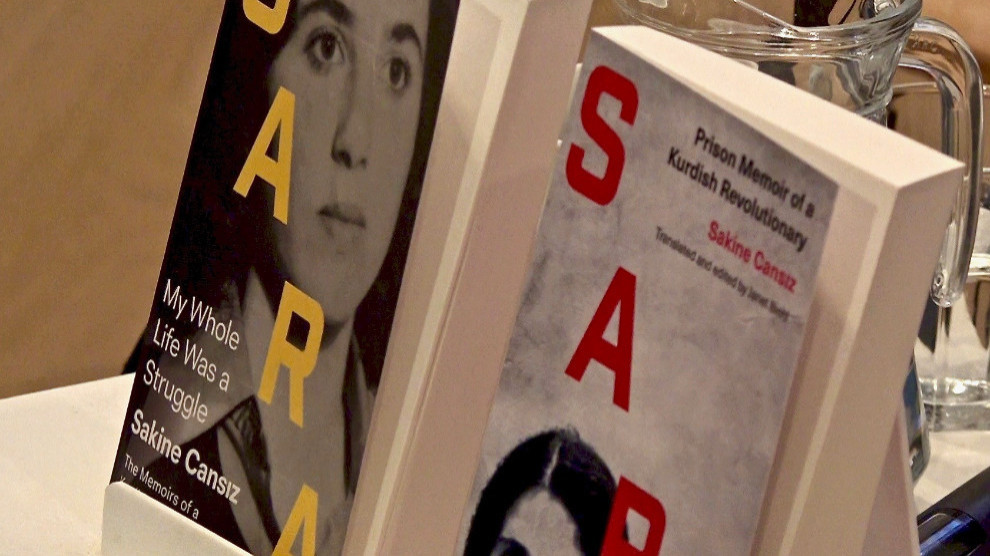 Sakine Cansız, Sara, wrote her memoir in the mountains of Kurdistan in 1996-97, under the title [Hep Kavgaydı Yaşamım] My Whole Life Was a Struggle. The book comprises three volumes. Volume 1 covers her early life up until her arrest in 1979. Volume 2 is about her time in prison, especially Diyarbakir prison no. 5 during its most notoriously hellish period of 1980-84 and after.
Cansız wrote the book in Turkish, and it was published in Turkish. It was then translated it into German by Agnes von Alvensleben and Anja Flach. The first volume was published with the title 'Sara; My Whole Life Was a Struggle', while the second volume is titled 'Sara: Prison Memoir of a Kurdish Revolutionary'.
Volume 2 of the autobiography of Sakine Cansiz, published by Pluto Press and translated by Janet Biehl as Volume 1, has been presented in London. The presentation of the book, made by its translator Janet Biehl and journalist Deniz Bilgin at Mosaic Rooms, was attended by many people including MEP Julie Ward.
Writer Janet Biehl who attended the event via Skype said that Cansız was not only a Kurdish revolutionary but also an international socialist female revolutionary. She said; "To translate a slice of life of such an historic revolutionary in the English language is an honor for me. It is an extraordinary life story. Sakine Cansız must certainly become internationally known."
Journalist Deniz Bilgin also spoke at the presentation and stated that in her book Cansız actually told a part of the history of an ignored folk, the history of PKK and the history of Kurdish Women's Movement.
RELATED NEWS: