TMMOB calls on people to defend Sur historical site
TMMOB Amed Provincial Coordination Board urged the state to protect Amed's city walls against the destruction policy implemented by the state.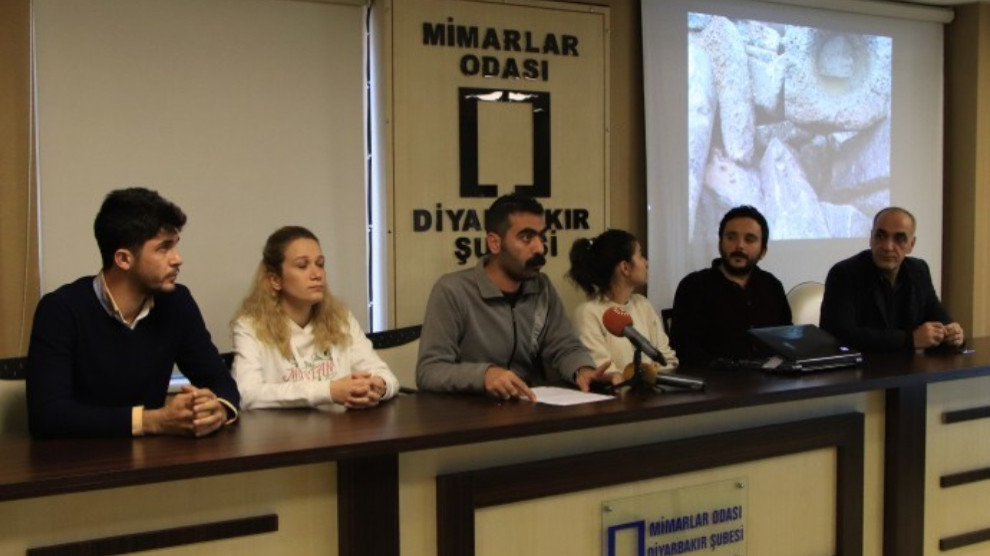 TMMOB Amed Provincial Coordination Board (IKK) held a press conference on the sale of stones belonging to the UNESCO-protected city walls and registered traditional Amed houses destroyed after 104 days of State forces attacks in Sur district.
Speaking at a meeting held at the Chamber of Architects Branch, TMMOB Amed Secretary Doğan Hatun said that Sur, which has thousands of years of history, has seen many evils such as lawlessness, injustice, destruction and crimes.
Hatun underlined that culture, city, environment, nature and natural heritage are being attacked at a very large-scale over a period of 4 years.
Hatun, added: "Sur building, with their history and heritage were hit with tanks, guns, and then destroyed by state institution. After which plunder began."
Hatun said that all these crimes against the city resulted in impunity and that despite all objections Ankara-based demolition operations represented the greatest betrayal in the history of Sur.

Hatun stressed that the sale of stones is a result of destruction. "The use of historical values ​​as trade material in this way is tragic and unacceptable. The culprits are not only the two people detained but the mentality behind which led to this. The perpetrators of this destruction in the city wall are known and keep sitting in their places. We expect the judiciary to step in at this point."
Call to people
Hatun, underlining that citizens should protect the city walls and Sur, said: "If we want to leave a valuable mark on history, we need to preserve our cultural historical sites. We call on everyone to play his/her part."