Street theatre in Northern and Eastern Syria
Kawa Fettah from the Theater Commune, brought the theater to society, performing on the streets of Northern and Eastern Syria.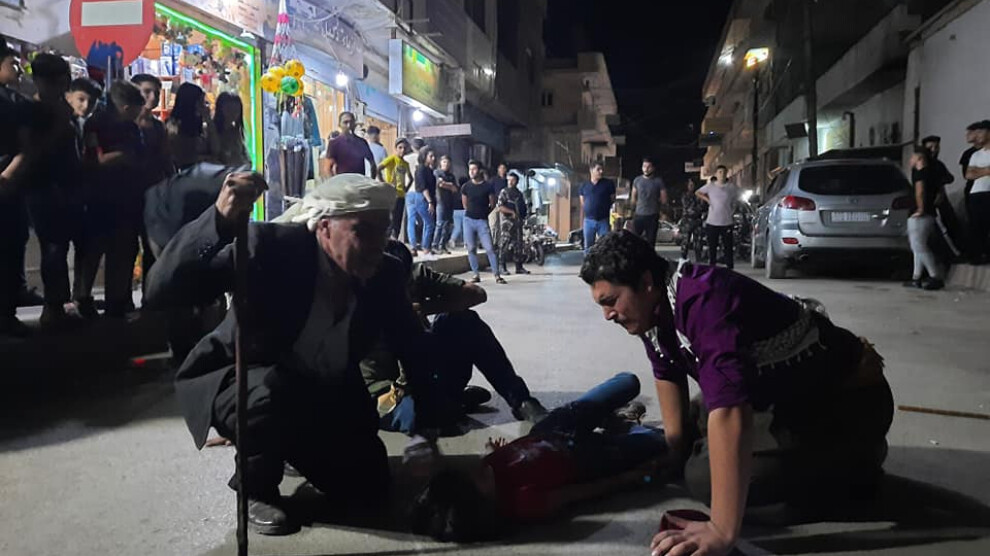 While continuing its activities in Qamishlo, the Theatre Commune decided to bring its plays from the stage to the streets in the last days of summer.
The plays were performed in Qamişlo Bazaar, Rimêlan, Girke Legê, Amûdê and Dirbesiyê, and got a great success.
The Theater Commune was established on 27 September 2018. Kawa Fettah, one of the actors of the commune, told ANHA that they are also one of the organizers of the Martyr Yekta Herekol Theater Festival, which is held every year. The actor added that the commune prepared a total of 8 plays including Serwer, Çiyayê Kurmênc, Qerîna Washokanî, and Giyanên Şawitî,
Fettah said that the street theater work they have just started is being carried out by a team of 9 people. "We performed our 13-minute street play in Qamishlo, Girkelege, Rimeylan, Dirbesiye and Amude. We are planning to reach more villages in the coming days."
Kawa Fettah added that this is the first time that the Theater Commune carried their plays from the stage to the streets, and confirmed that street plays are rarely performed in Rojava. "We encountered a surprising interest when we performed the play in Qamishlo. When people come to the theatre, they decided to do so, but in the street, people just stop because it is attracted by what is going on. We perform our plays for society."
Underlining that street plays should increase, Kawa Fettah said: "Until now, we could not play street games due to security and other reasons. But we have now taken to the streets to overcome this process. In Rojava, on the other hand, the theatre could only be carried offstage during festivals. Another reason for not being able to do theatre on the street was that during the Damascus government, plays in Kurdish were forbidden. Now the stages are ours and we can stage our plays freely."