Pepe Mujica, the last hero, becomes a film by Emir Kusturica
Former president and guerrilla, the Uruguayan Pepe Mujica, to attend opening of the film Emir Kusturica has dedicated to his life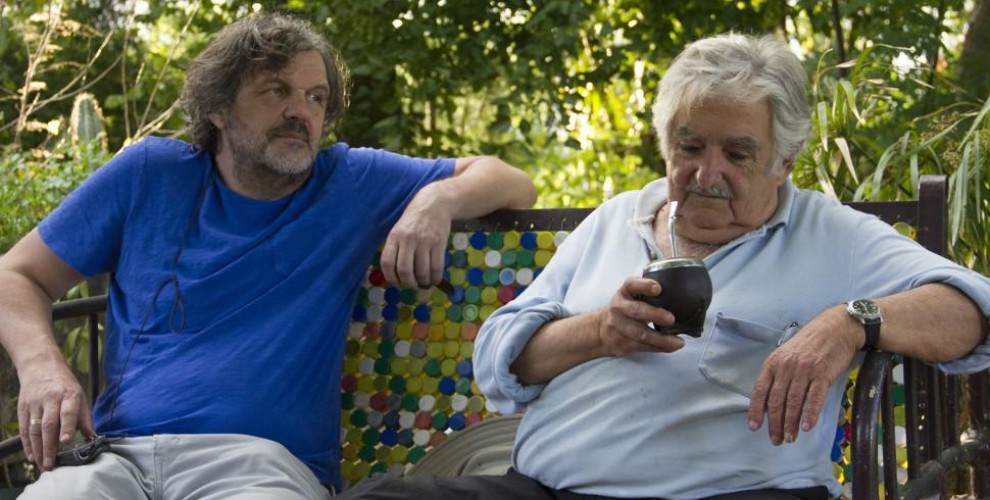 Former President of Uruguay, José 'Pepe' Mujica, has arrived in Italy where he will be giving a series of talks before landing in Venice, to assist at the opening of the film about him, by the great Serbian director, Emir Kusturica. 
Curiously, why Mujica is in Italy, Kusturica has appeared in the Spanish state, playing with his 20-years old band, No Smoking. 
The two will be in Venice, though for the opening of the film, at the Venice International Film Festival next week. 
The film, "El Pepe, Una vida suprema", is Kusturica's last work. 
About Uruguay's last president, examines what makes José "Pepe" Mujica's story like no other: a humble man who became his country's president by sticking true to his beliefs and at the same time embracing change. It is the story of a political activist and a former guerrilla fighter from the Latin American left. He is proud of his past but far from resting on his laurels, he is a man who also dares to dream of a better future.
In a series of interviews, Kusturica delves into Mujica's legacy. The film explores this particular relationship that forms between Kusturica and El Pepe, as two kindred spirits that come together to discuss the meaning of life from a political, philosophical, aesthetic and poetic perspective.
Mujica goes back to different moments in his life, from the beginning of his political activism and his time in jail to his current role as an iconoclastic global leader. With great mastery and beauty, Kusturica recreates this life journey, pausing at certain milestones of Mujica's presidency.
Emir Kusturica said of the film: "Attaining a utopia requires a fundamental change of awareness. Through his life path and personal example, José Mujica gives hope in achieving ideals. Mujica's love for life and nature is at the core of his ideology.
Impressed by him and his work, sad for not having had such a president, and celebrating utopia and virtue, I made this film".