Lêgerîn magazine publishes English and Portuguese versions
Lêgerîn magazine: after the Spanish came the English and the Portuguese.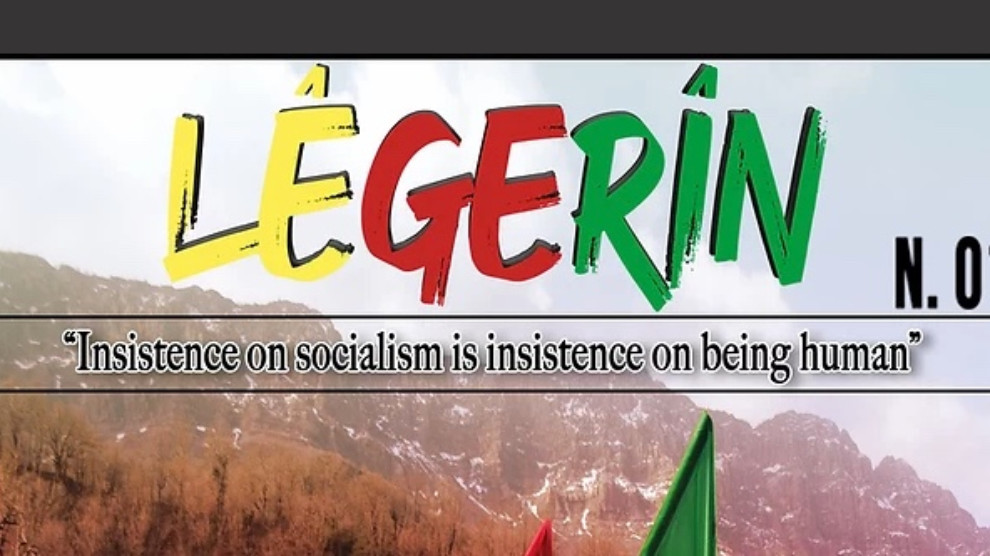 The magazine Lêgerîn grows bigger and has published new versions in English and Portuguese.
The magazine, dedicated to Alina Sanchez (Lêgerîn), a doctor from Argentina who dedicated herself to seeking and fighting for the freedom of all peoples and joined the Kurdish movement in Rojava, is a "media for dissemination and sharing of supporting material. Dissemination of the ideology on which the revolution in Rojava is based, in the ideas of Rêber Apo [President Abdullah Ocalan], the Democratic Confederalism."
The English version of the magazine can be read here.
The first issue contains the following articles: 
Perspective
- Interview with the Internationalist Commune of Rojava;
- Internationalist perspective for the 21st Century;
- Interview with Riza Altun, co-founder of the party and member of the KCK;
Evaluation
- My path as a young internationalist until i joined the revolutionary struggle;
- Criticism and self-criticism within the Kurdish revolutionary movement;
- The anti-colonial resistance and the importance of the party paradigm;
- The voice of Şehids.
​Jineoloji
- Democratic Modernity: The Age of the Women's Revolution;
- Mika Etchebéhère argentine revolutionary in the Spanish Civil War
​Dîrok
- The life of Sakine Cansiz;
- Frantz Fanon, anticolonial internationalist;
​