HDP demands respect for Kurdish language and culture
A society whose language is not free cannot liberate itself. The HDP condemns the criminalization of Kurdish language and culture in Turkey and demands respect.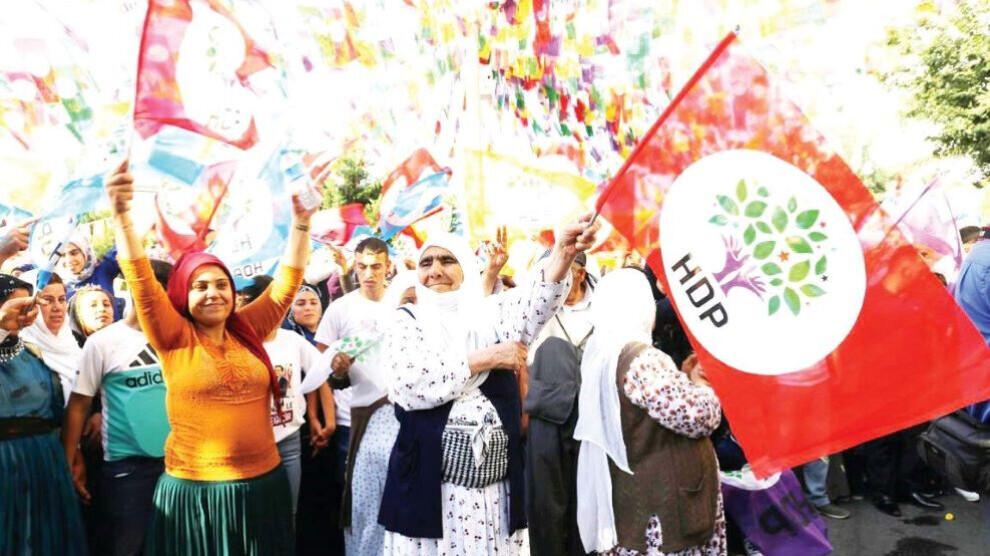 The Peoples' Democratic Party (HDP) is observing a tightening in the state's treatment of the Kurdish language and culture in Turkey. "We reject the suppression of the Kurdish language," Salim Kaplan, the deputy co-chair of the HDP's Language, Culture and Education Committee, said in Ankara on Tuesday.
"The current government has maintained a discriminatory and exclusionary approach to the Kurdish language and culture since it came to power. Flexibility has been shown on given occasions, but in recent years a hostile attitude against the Kurdish language prevails. A cultural massacre is being committed via the trustee regime: "Almost all institutions for language and culture have been closed. The Kurdish language is to be completely pushed out of the public space. The government is changing Kurdish street and park names, denouncing Kurdish media organs, and demonstrating a massive assimilation practice. The recent actions correspond to the reality of a fascist regime."
Kaplan cited the disciplinary proceedings against Leyla Güven and eight fellow inmates at the women's prison in Elazığ as an example. The detained women are accused of singing in an "incomprehensible language" and dancing to it. Kaplan said that in such actions, the prison management has full backing from the government's policy on the Kurdish language and culture, which vacillates between prohibition and denial. "In the same way, in the past few days, because of a song, of a park has been sealed for thirty days because the play was performed at the people's meeting of our vice co-chair Tuncer Bakırhan and our vice faction co-chair Meral Danış Beştaş in Elazığ. Even imams have been sentenced to prison for saying Kurdish prayers. As long as there is no change in the government's attitude, democracy and freedom cannot take hold in this country."
With this practice, the state wants to criminalize the Kurdish language and eliminate it completely, said Salim Kaplan and added: "In the 1990s, the government made sure that Kurdish tapes were buried. Today, too, it is making a criminal offense out of the Kurdish language, committing a crime against humanity. As HDP, we consider any attack on the culture and language of the Kurdish people as disrespect and a direct attack on the people themselves. A society whose language is not free cannot liberate itself. We demand an immediate end to the repressive and discriminatory crackdown on the Kurdish language and culture, and will continue to fight to ensure that all languages threatened with disappearance live on and are promoted."