Great Kurdish director Yılmaz Güney remembered in Paris
The ceremony took place at the grave in Père Lachaise Cemetery where the great Kurdish film director has been buried.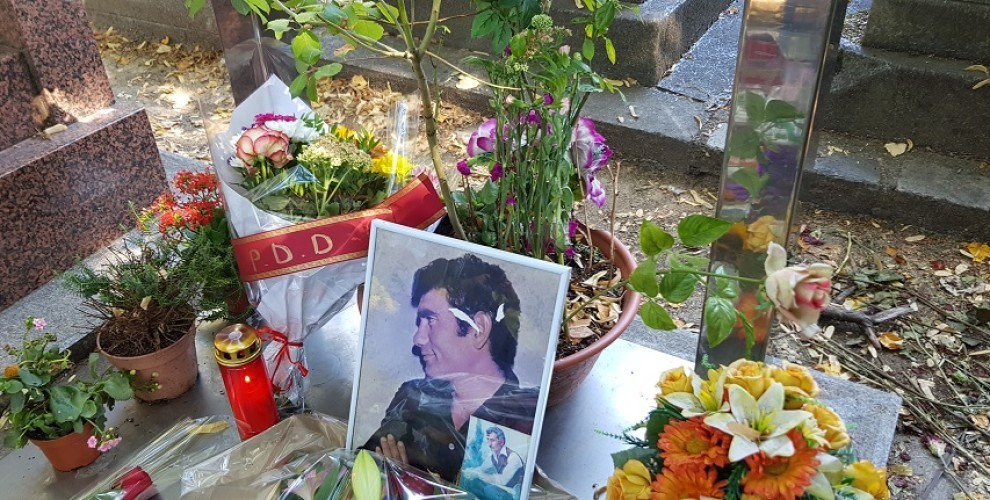 Great Kurdish film director, Yılmaz Güney was commemorated at his grave in the Père Lachaise Cemetery on the 34th anniversary of his death.
The ceremony at the grave in Père Lachaise Cemetery began with a minute silence in memory of the revolutionary martyrs.
Representatives of HDK-France, CDK-F, ACTIT, FOCUS, BER-KAR, ADHK and Partizan.
In their speeches, representatives of Paris TEV-ÇAND artists said that Güney was an artist of the peoples.
The event ended with poem reading and music concert by TEV-ÇAND artists.
Güney was a warrior. He lived his short life with intensity and passion. His movies are full of passion. And this has been inspiring a lot of people.
He had a passion devoid of any compromise: an extraordinary strength. He's been a master of "realist" cinema. He himself had been inspired by the Italian "neo-realists". Among his films, Umut (Hope), one of his first works. It immediately reminds you of De Sica's "Bicycle Thieves", but also of Pasolini's "Accattone".
Contemporary Turkish cinema is still inspired by this basic dry realism, this capacity of saying lots of things using just a few scenes. 
Güney won the Cannes Festival with Yol, in 1982.