Court schedules hearing of writer Meral Şimşek for 5 October
The trial of Meral Şimşek continued in Malatya. The Kurdish writer faces up to 22 and a half years' imprisonment for alleged PKK membership and propaganda for an illegal organisation. Books, awards and short stories count as evidence.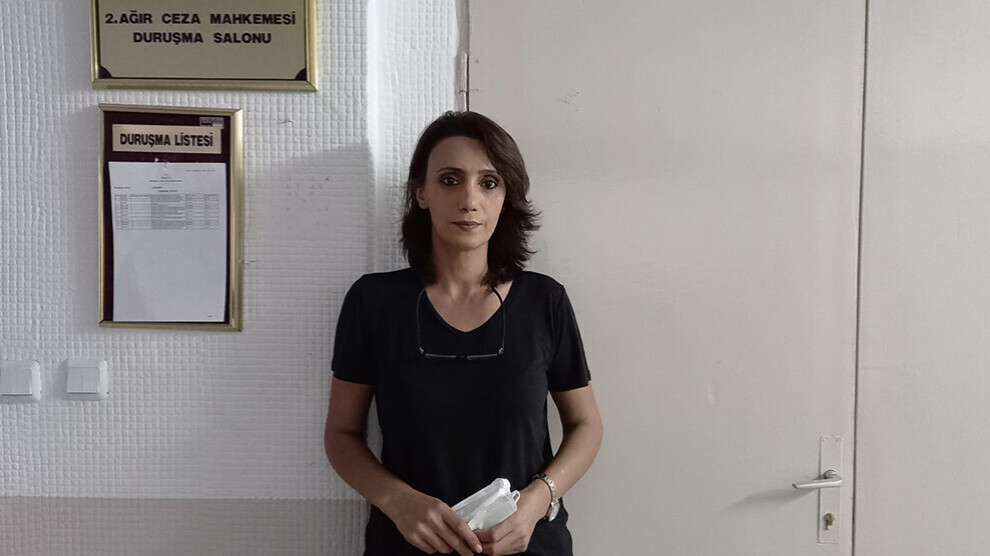 The trial of Meral Şimşek continued on Tuesday before the 2nd Malatya Criminal Court. The Kurdish author faces up to 15 years' imprisonment for "membership of a terrorist organization" and up to seven and a half years for "propaganda for a terrorist organisation". As evidence, the indictment cites her books, awards, short stories, and literary events she has attended.
Şimşek attended the trial with her defense lawyer, Anıl Hamamcı. The process was observed by the Turkey representation of Amnesty International and the media rights organization "Media and Law Studies Association" (MLSA).
An expert appointed by the court in March had not submitted the requested opinion on the Kurdish writing appearing on two prizes that Şimşek was awarded for her books. The judge appointed a new expert and rejected an application by Hamamcı to lift the registration requirements and the ban on leaving the country against his client. The next hearing has been scheduled for 5 October.