Artist Danîş Botan: 'Time for freedom' campaign must gain new momentum
Artist Danîş Botan said that the 'Time for freedom' campaign must gain new momentum and added that achievements and legitimate rights of the Kurdish people can be protected with this initiative.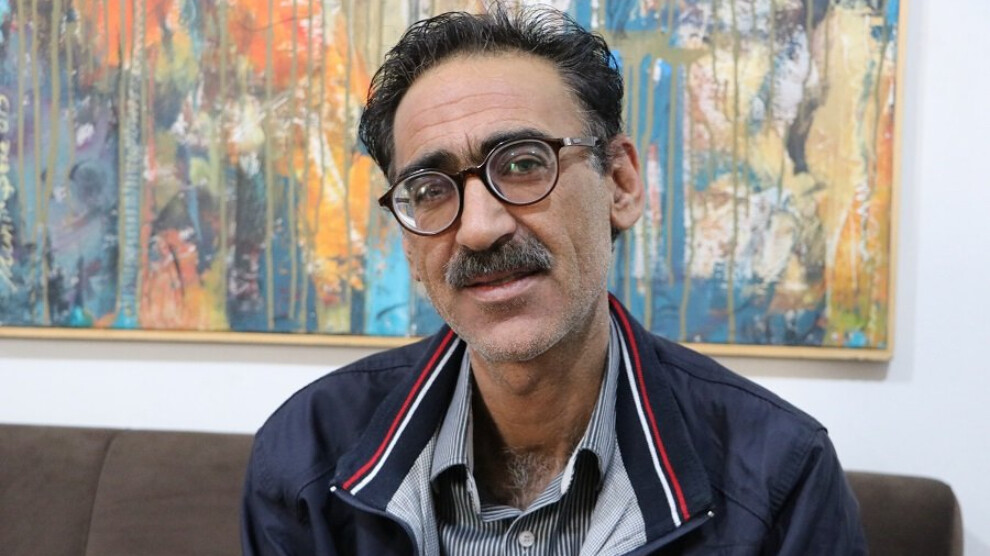 On 12 September 2020, the KCK Executive Committee launched a campaign called 'Time for freedom' in order to ensure freedom for Leader Abdullah Öcalan and to guarantee a free and democratic life.
The fascist policy of the Turkish state against Leader Abdullah Öcalan was condemned, with different actions in all of Kurdistan and abroad.
The invading Turkish state carries out a dirty policy towards Leader Abdullah Öcalan in İmralı, and does not allow family and lawyer visits. The last meeting was on 7 August 2019. His brother, Mehmet Öcalan, had a 5-minute phone conversation with him on 25 March 2021.
Drawing attention to the importance of the campaign and the responsibility of artists and intellectuals, artist Danîş Botan told ANHA that "there is a great interest in this campaign. All citizens have taken their place in it, but we must raise the level of our struggle even more."
Danîş Botan drew attention to the importance of the success of the campaign for the Kurdish people: "There is a fierce war in Kurdistan, especially in the Medya Defense Areas, while, on the other hand, Erdogan constantly threatens the Northern and Eastern Syrian regions. With this campaign, we can protect our gains, strengthen our defense and protect our legitimate rights."
Emphasizing that the guerrillas displayed a great and heroic resistance against the attacks of the invading Turkish state, Danîş Botan said, "Unfortunately, the world's attitude towards the protection of the ideas and rights of the people of Kurdistan is weak, and the attitudes of powerful states that are complicit in policies against the Kurdish people are even weaker."
Stating that their goal is to ensure the physical freedom of Leader Öcalan, Danîş Botan underlined that there is nothing more valuable than freedom. Danîş Botan said that "everyone has a great responsibility to build a democratic, free and equal country and that all artists must be united in order for the 'Time for freedom' campaign to reach its goal."