217 artists stand in solidarity with Sezen Aksu
217 people from the world of culture, art and media issued a message of solidarity with the artist Sezen Aksu, who was threatened by the AKP/MHP government.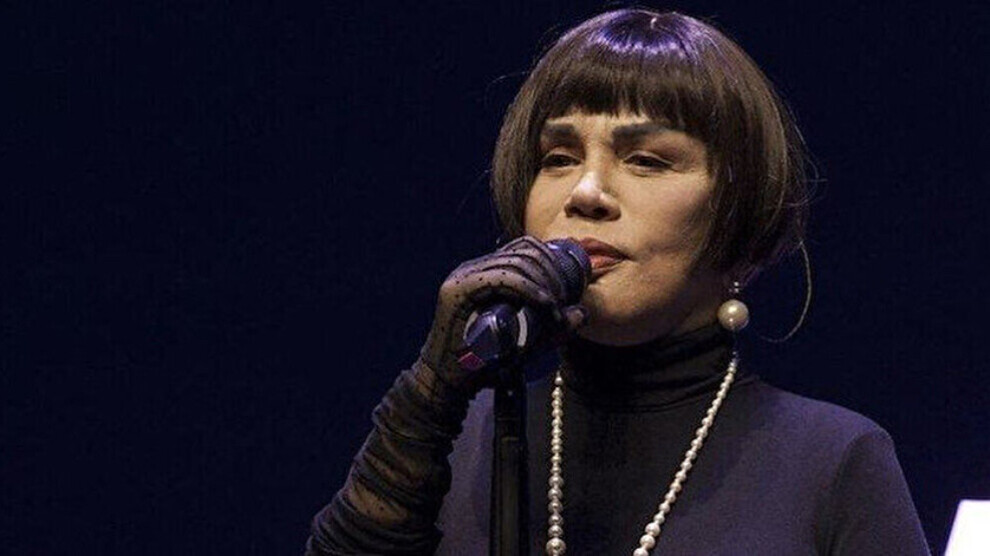 Artist Sezen Aksu's song "Living is a Wonderful Thing" was brought up 5 years after being written and used by Turkish President Recep Tayyip Erdogan to threaten the singer. The president said: "We'll cut your tongue off".
Sezen Aksu responded to the threats from the government and its supporters with the poem "Hunter". This poem was translated into dozens of languages ​​in a short time.
217 people, including Latife Tekin, Nur Sürer, Pınar Aydınlar, Elif Şafak, Ece Temelkuran, Birhan Keskin and Sema Kaygusuz, supported Sezen Aksu with a joint statement.
The signatories said, "We, as artists, have struggled to protect all languages ​​living on these lands, and we will continue to fight with the same determination from now on. Sezen Aksu will never walk alone and we will not miss a single person!" 
The text added: "We are following with great indignation the words of President and AKP Chair Recep Tayyip Erdoğan targeting artist Sezen Aksu and ignoring freedom of expression. We are right in front of this attack launched against Sezen Aksu, who has been writing, singing and gifting dozens of songs to the cultural heritage of this land for 47 years. We do not want a country where Aksu's freedom of expression is restricted and she is threatened with having 'her tongue cut off'. We stand together in solidarity against this attack.
The tongue that is wanted to be 'cut' is the tongue of the ancient peoples of Anatolia. It is the tongue of Pir Sultan, Yunus Emre, Karacaoğlan, Köroğlu, Âşık Veysel, Sinem Bacı, which has represented us for thousands of years and in which we sing our joys, sorrows and laments. It is the tongue of ancient peoples, workers, women, who cry like Hodja Nasreddin and laugh like the Zihni of Bayburt, and those who struggle against all kinds of tyranny with their instruments and words. The tongue to be "cut off" is the language of free art.
As artists, we have struggled to protect all languages ​​living on this land, and we will continue to fight with the same determination."
What happened?
A lawyer named Mikail Yılmaz and a group of people filed a criminal complaint to Ankara Chief Public Prosecutor's Office  against Sezen Aksu accusing her of  "insulting religious values, provocation and humiliation." 
A group of pro-government people also gathered in front of Aksu's house and staged a protest there. Nationalist Movement Party (MHP) Chair Devlet Bahçeli targeted Sezen Aksu in his weekly Parliamentary group meeting.
In a speech during the Friday prayers at İstanbul's Grand Çamlıca Mosque, President and ruling Justice and Development Party (AKP) Chair Recep Tayyip Erdoğan  targeted Aksu, saying that "no one can defame his holiness, Adam. It is our duty, when the time comes, to cut the tongues of those who defame him. No one can defame her holiness Eve."