Young women block the road in Berlin to demand freedom for Öcalan
Young women blocked the road in the busy square of Berlin to emphasize that they will carry out larger actions for Kurdish people's leader Abdullah Öcalan.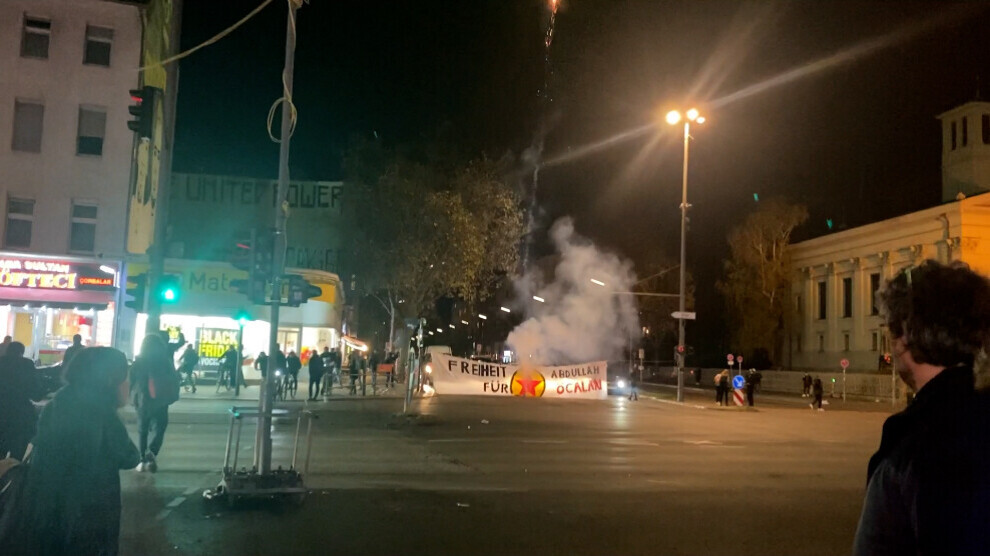 Members of Jinên Ciwan ên Têkoşer (TekoJIN) carried out a civil disobedience action in Berlin.
As part of the "Werin Cenga Azadiyê" campaign, the young women gathered in Pankstrasse, one of the city's busiest squares, demanding freedom for Kurdish people's leader Abdullah Öcalan. The women blocked the road for 40 minutes.
Young people chanted slogans and opened a banner that read "Freiheit für Abdullah Öcalan" (Freedom for Abdullah Öcalan) in the middle of the road.
Making a statement here, the young people said that they would carry out bigger actions for Öcalan and called on everyone to pour into the fields everywhere.