YJK-E NRW calls on women to join march in Düsseldorf on Saturday
YJK-E NRW called all women to meet in Düsseldorf on 6 March to celebrate International Working Women's Day and said "Fascism will lose, women will win".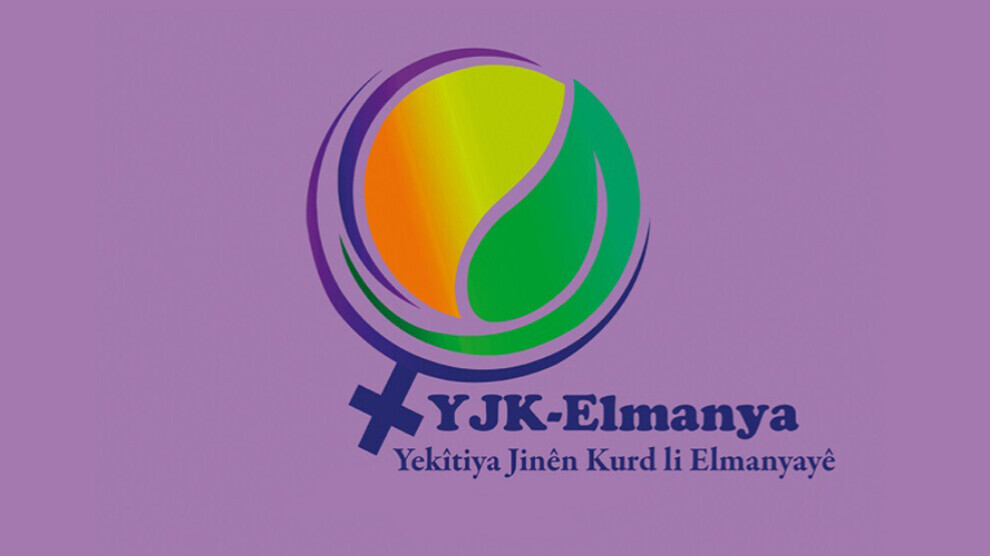 YJK-E NRW (Kurdish Women Movement - North Rhine Westphalia) issued a written statement to mark 8 March, International Working Women's Day.
"We welcome another 8 March, - said the statement - the symbol of the thousands of years of women's culture, women's resistance that has been transferred from generation to generation, the struggle for existence and freedom against male domination, fascism, inequality, and being ignored. As Kurdish women living in Germany we bear the pride and honour of joining this historical day from our own front."
The statement added: "Just as the male system of domination, exploitation and oppression targets women every day, in every moment of life, women's rights and demands should be brought to the agenda not one day but every day. Women's will should be recognized every day, not just one day, and their existence should be made visible everywhere. We come from a tradition that has been based on these principles for half a century."
The statement added: "In 2020, we left behind a year of fierce struggle. The economic, social and political crises of the capitalist system hit women. Especially during the pandemic process, the inequality between women and men increased, and thousands of women lost their jobs and thousands more were on the poverty line. Women who were on locked down, far from being protected were exposed to more violence and oppression. Women kidnapped in Afrin are still a bleeding wound for all humanity. The arrest of two mothers of peace aged 71 and 79 in Amed on Tuesday is the last example of the Turkish state's policy against women. We have many reasons to take to the streets every day and to increase our struggle."
The statement continued: "As Kurdish women living in Germany's NRW state, we will raise our struggle against all sexist and fascist practices both in our country and in the European territory today, as we did yesterday. Our "100 Reasons to Prosecute the Dictator" campaign, launched on November 25, received support not only from Kurdish women but also from German people and women's organizations throughout the state. As Kurdish women living in the state of NRW, we want to crown our actions, which started on November 25, and gained momentum with the march for women abducted in Afrin on 6 and 9 January, with the demonstration to be held on 8 March."
Call to women to join demonstration in Düsseldorf
YJK-E NRW called on all women to join the "central march we are organizing in front of the DGB Haus on Saturday, March 6 at 2 pm in Düsseldorf. We will jointly organize this march with various women's organizations in Düsseldorf, Cologne, Dortmund, Duisburg, Essen, Bonn, Bielefeld, Münster. We call on all Kurdish women to join. We know that this system, which has gripped all humanity, will be defeated by the struggle of women; we know that the world will be beautiful with the women's struggle. Fascism will lose, women will win!"