YJA Star: We will continue Tekoşîn's fight
YJA Star announced the death of commander Tekoşin Amanos. "The YJA-Star will take up the weapon of our friend Tekoşîn and continue the fight," the women's guerrilla army said.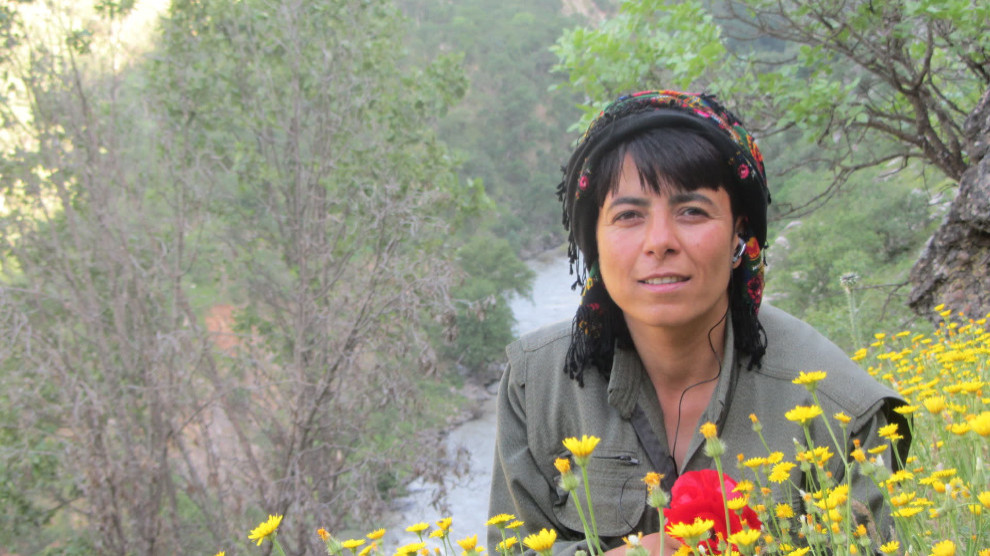 The YJA Star (Free Women's Troops) Command has announced the death of its military council member Tekoşîn Amanos (Ceylan Yaşar). The freedom fighter was killed in a Turkish air raid on the Medya Defence Zones in August 2019 and her personal details are as follows:
Nom de Guerre: Tekoşin Amanos

First-Last Name: Ceylan Yaşar

Place of Birth: Batman

Mother's - Father's Name: Sabriye – İzzet

Date and Place of Martyrdom: August 2019 / Medya Defense Zones
The statement of YJA Star says: "In the name of the liberation movement we express our condolences to the great and honourable family of our fallen friend Tekoşîn Amanos and to the entire patriotic people. In memory of Tekoşîn and all the martyrs, we repeat our promise to continue the struggle.
Our friend Tekoşîn played a decisive role in our freedom movement as a whole and in the women's freedom movement. She joined the struggle at a young age and took part in all tasks with great enthusiasm. Her lively, dynamic and joyful participation left an indelible impression on the fighters and in the hearts of all other friends. Our friend Tekoşîn fought by challenging death even in the most difficult moments and never stood on the sidelines. Through her dedicated, modest participation, she was given great responsibilities despite her young years and she became a commander in a short time. With her leadership style, her interest in all her friends, whether men or women, how she taught and shared her life experiences, and her great empathy, she has impressed generations of fighters. She became a dedicated PKK and YJA star commander. She fulfilled her task in the most difficult fighting areas in Botan, Zagros and Xakurke and was not deterred by any problem, any obstacle. The effective actions she commanded became the symbol of the free woman as commander."