YJŞ fighter: Raqqa's name would ring in my ear
She had never even heard of Raqqa. Then she knew it as the place where her cousin and aunt were sold in markets. Now as a YJŞ fighter, she fights for Raqqa's freedom.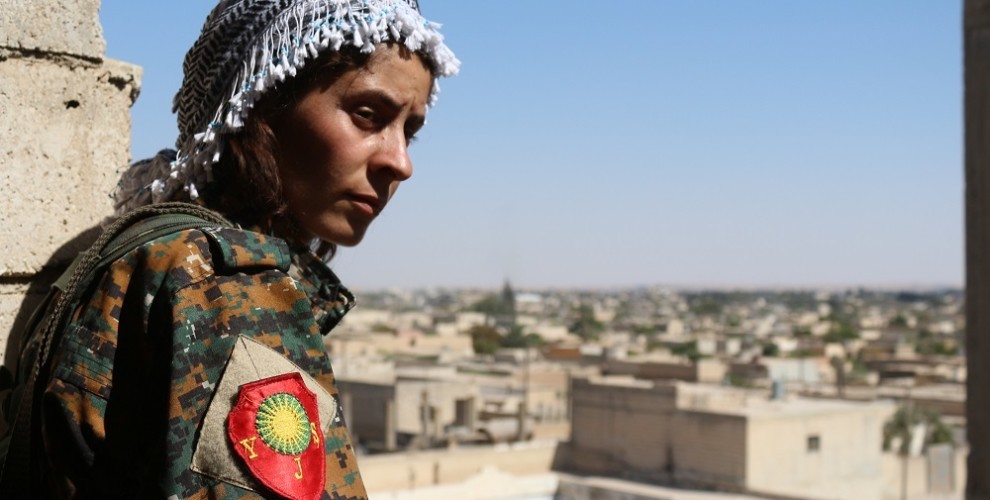 Tekoşin Apoci is one of the Shengal Women's Union (YJŞ) fighters. With her comrades and the Syrian Democratic Forces (SDF) fighters, she is fighting to liberate Raqqa. As was the case in the Êzidî population in general, 12 people from her family were captured by ISIS gangs during the massacre of August 3, 2014.
She starts to speak: "We received news for some of them that they died, but for others we don't know. Everywhere I turn in Raqqa, my eyes look for them. I feel like my family is here and they will turn up just around a corner."
She had never even heard of Raqqa before, until she had to learn that it was the place where her cousin and her aunt were sold in markets.
"EVERY BUILDING I SEE..."
Tekoşin Apoci said Raqqa's name always rings in her ear, and continued: "When I heard that our command was to send forces to Raqqa, I was ecstatic to be coming here. I came, but with every building I see I ask myself how many Êzidî women were there, are they still alive or have they been killed by the gangs and it hurts my soul."
Apoci is from the Gir Zerik village to the south of Shengal. She said she never imagined she would one day pick up arms and fight and added: "I wish I could have imagined. Maybe then we wouldn't have had the massacre."
She concluded her words by saying she's proud to be in Raqqa with her friends and that this is their answer to the suffering and genocides they were put through.