Women express anger for the feminicide of Gülistan
Gülistan Şaylemez was active in the women's movement for many years. She was murdered by her brother in Amed on February 15.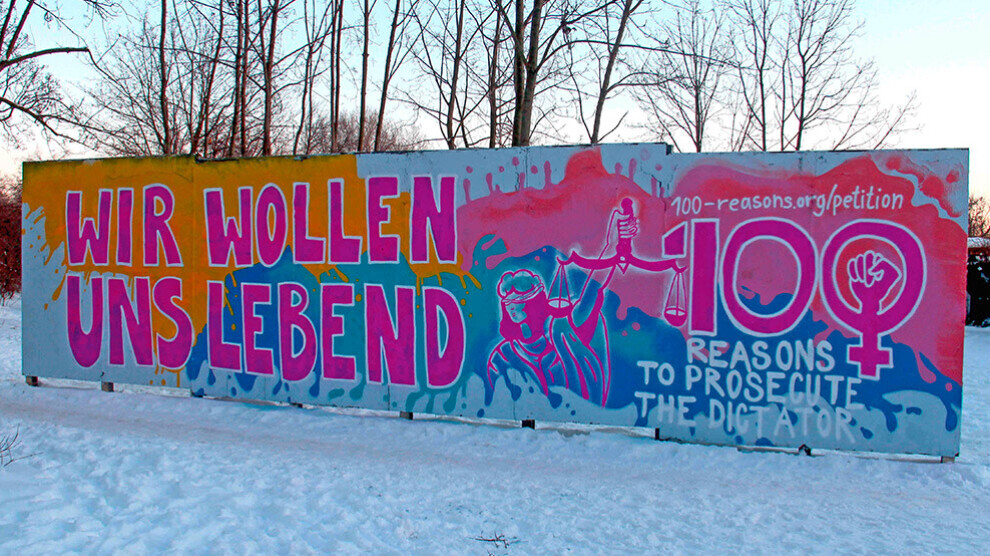 Gülistan Şaylemez was shot dead on 15 February in Amed by her brother. She had previously filed a complaint against her father and a relative with the police department for domestic violence. Several women's associations explain their murder:
Kurdish Womens' Movement in Europe TJK-E and a number of other women's associations and groups have issued a statement rejecting the femicide. 
The statement reads as follows:
"On 15 February 2021, our friend Gülistan Ş. was killed by her brother in Amed, Northern Kurdistan/Turkey. She used to live in Haale/Saale and just went back to Amed a few months ago.
Gülistan had been active in the women's movement for years. She quit her marriage, which was arranged without her consent when she was a child and decided to take care of her four children on her own. Gülistan never resiled from responsibility. Nevertheless, her family did not recognize her decision to live an independent life.
Women, who escape from patriarchal and misogynistic conditions, often face extreme forms of violence, including killing. Men, who are supported by the patriarchal system, use this violence to execute their power and claim of ownership over women. Feminicide is their way to bond women inseparably to themselves.
Therefore, we need solidarity and unity of all women and women's movements in our common fight against feminicide! We want to support and strengthen all women, who are abandoning the patriarchal system!
So that the intimidation will not succeed! So that women will continue to fight for a better life! So that the hope of a free life will not be suffocated!
However, also women - mothers, sisters, sisters-in-law, and colleagues - are sub workers of the patriarchal mindset and legitimize its violence. Let us show them that it is worthwhile that we all stand up against deadly domination and oppression of men. Let us show them that all humans should be able to live a free life. Let us show them that a society is only as free as its women.
Let us stand in solidarity with each other. No one should be alone when she resists violent structures. Every woman should know that a whole crowd stands behind her!
Let us all together forcefully support and strengthen women who defend themselves against injustice and violence!"
The statement is signed by:
Kurdish Womens' Movement in Europe TJK-E
Women's Council Dest Dan e.V.
Dziewuchy Berlin
Gemeinsam kämpfen
Women Defend Rojava Germany
Feministische Partei DIE FRAUEN
JXK Association of Kurdish Women Students
Binevş Ezid Women's Council Berlin
Uta Women's Council Dresden
Socialist Women's Unit SKB
AG ''Trostfrauen'' of Korea Association
Kurdish Federation