Sine court confirms prison sentence for Kurdish teacher Zara Mohammadi
The court of appeal in Sine has confirmed the imprisonment against the Kurdish teacher Zara Mohammadi. The term of detention was reduced to five years. Mohammadi is co-founder of the Nûjîn cultural association in East Kurdistan.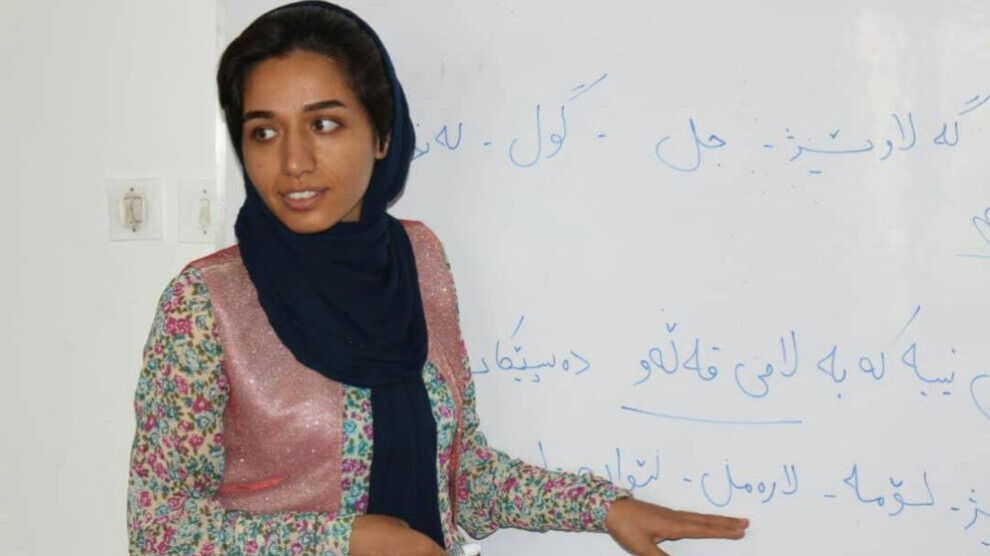 Kurdish teacher Zara Mohammadi, who was arrested in Iran, was sentenced to five years' imprisonment during the appeal hearing in Sine (Sanandaj). The 28-year-old was sentenced to ten years in prison by an Iranian "revolutionary court" last July for "forming a group against national security". As announced by the human rights organization Hengaw, the original sentence has been reduced to five years.
Mohammadi has a master's degree in geopolitics and is co-founder and director of the Nûjîn cultural association, which promotes civil society and educational policy initiatives in and around Sine. In May 2019, she and two other members of the association were arrested in their apartment by the Iranian secret service in Sine. Before she was arrested, she gave Kurdish classes in villages near Sine for two years.
After the first instance conviction, over ninety intellectuals and academics from different countries called for the sentence to be overturned in a joint appeal. The signatories included American linguist Noam Chomsky. They also called on the Iranian regime to end the criminalization of the Kurdish and all other non-Persian languages.