Women in Berlin: Be the voice of hunger strikers' mothers!
Women in Berlin promoted a solidarity actions with mothers of the hunger strikers and the hunger strike resistance.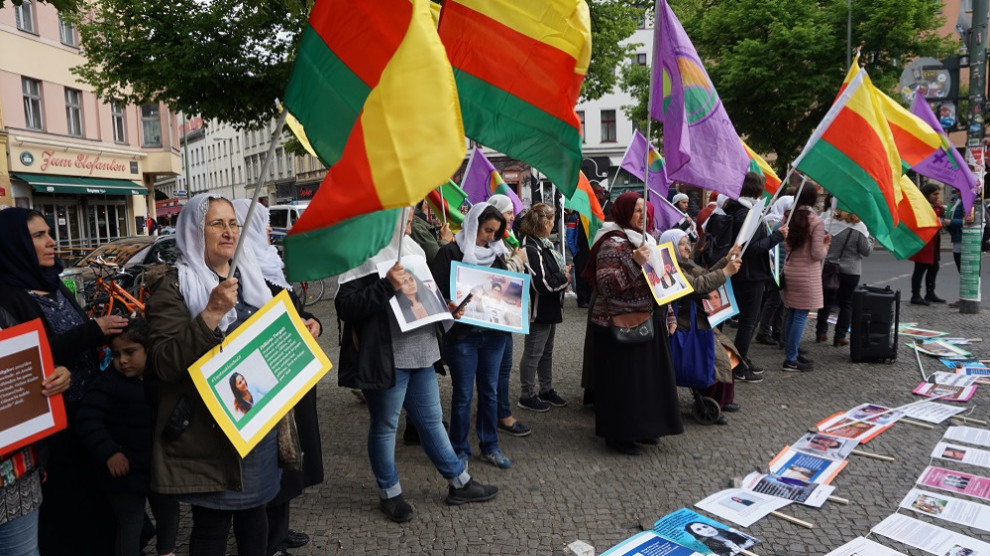 The action was promoted by the Alliance of the Internationalist Feminists together with DESTDAN Berlin Women's Council, Edesa Women's Council and the Socialist Women's Association (SKB) and took place at Kreuzberg Heinrichplatz.
The women carried photos of the hunger strikers and TJK-E flags and called on people "to be the voice of the mothers".
The statement read by women reminded that the hunger strike resistance was launched by HDP Hakkari MP Leyla Güven to demand the end of isolation against  Kurdish People's Leader Abdullah Öcalan.
Families of the hunger strikers decided to mobilise and are organising actions in front of the prisons to protest the silence of the European Union, the CTP and the other international institutions. 
The women in Berlin had called on everyone, everywhere to "support the hunger strike resistance and joined their protest. They also call on every "who is for human rights and liberties to be the voice of the mothers."