Women from Qandil: We will not allow Turkish invasion
Women from Qandil voiced reactions against the attack threats against Qandil by Turkish President Erdoğan who promises nothing other than war.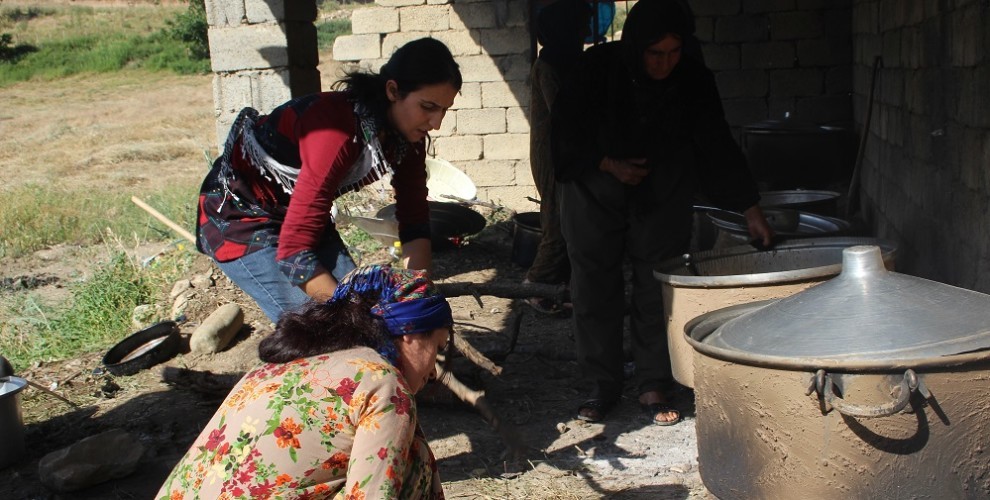 Turkish President Tayyip Erdoğan has again put a war plan into action after seeing that he will not be able to get the votes he needs at June 24 parliamentary and presidential elections.
The Erdoğan government that has invaded Afrin and has been bombing South Kurdistan lands with fighter jets for months, has threatened to carry out an operation against Qandil 15 days before the elections.
Women from Qandil, who are building a life based on the philosophy of Kurdish People's Leader Abdullah Öcalan expressed their reactions to Erdoğan's threats "We will enter Qandil".
Süveyla Resul stated that they are leading a collective life in Qandil and will never allow a Turkish aggression that would also target their life. Remarking that the Turkish state's goal is to divide the Kurds, Resul said every single family living in Qandil is content with their life.
Referring to the Turkish state's invasion of Afrin, Süveyla Resul said; "The mindset that has invaded Afrin has the same plan for these lands. They are bombarding our living areas but we are not afraid and we will resist for our land."