Women fight for the preservation of the Istanbul Convention in Turkey
Turkey's withdrawal from the Istanbul Convention, ordered by President Erdogan, will be officially implemented on July 1. The Convention was not sufficiently implemented even before that, women nevertheless continue to fight for its preservation.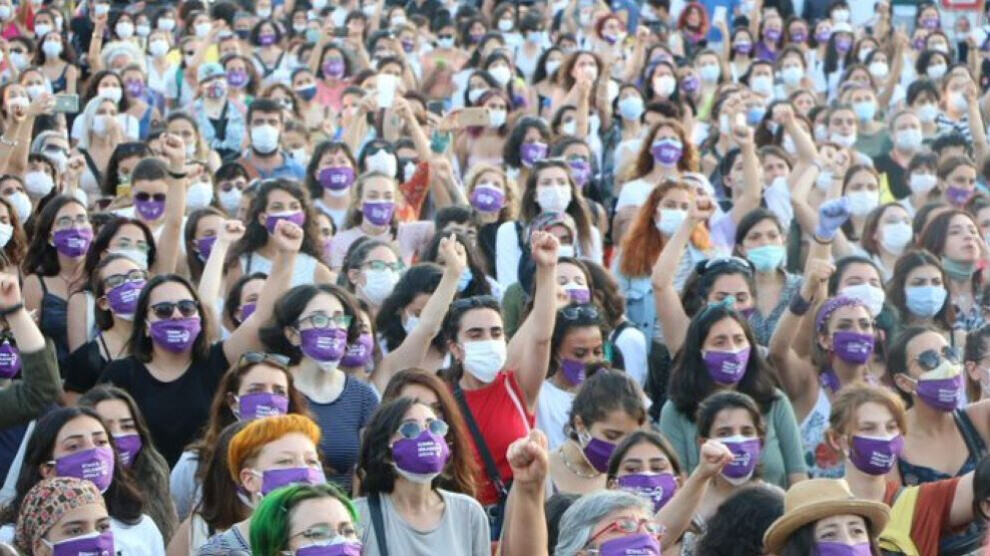 Despite fierce protests from the women's movement and wide sections of society, Turkey's ruling coalition of AKP and MHP is preparing to withdraw from the Istanbul Convention on July 1. The withdrawal will be considered complete three months after notification to the Council of Europe. This deadline will expire on July 1. Turkey will thus become the first country to withdraw from the Women's Protection Convention. Women will continue to take to the streets in Turkey until then.
Nupelda Çelik from the Women's Liberation (tr. Kadınların Kurtuluşu) Initiative spoke to ANF about the planned activities of the women's movement. Çelik pointed to the central slogan used by the women's movement to demand the preservation of the convention: "The Istanbul Convention lets live." This phrase, she said, highlights the fact that the Convention protects the lives of women, children and LGBTI+. It is designed to provide safeguards against violence and to punish acts of violence, she said. Millions of women and LGBTI+ have taken to the streets since the start of the withdrawal process.
On June 12, a women's bicycle demonstration is planned in the Kadiköy district of Istanbul. On June 19, a rally by a broad women's alliance is to be held in Bakirköy. "Till July 1, we will be voicing the reasons why the withdrawal decision must be withdrawn. Women will also take to the streets to protest on July 1," said Nupelda Çelik.
However, the activist also pointed out that the Istanbul Convention was not implemented in Turkey even before the withdrawal declaration. "It was not a convention that was actually applied. Before the withdrawal decision, we demanded its implementation. Now we demand the preservation of the Istanbul Convention and its practical implementation," Çelik added.