Where is Gülistan Doku?
One year ago, the Kurdish student Gülistan Doku disappeared without a trace in Dersim. In numerous cities in Turkey, women have taken to the streets to ask about her whereabouts and demand justice.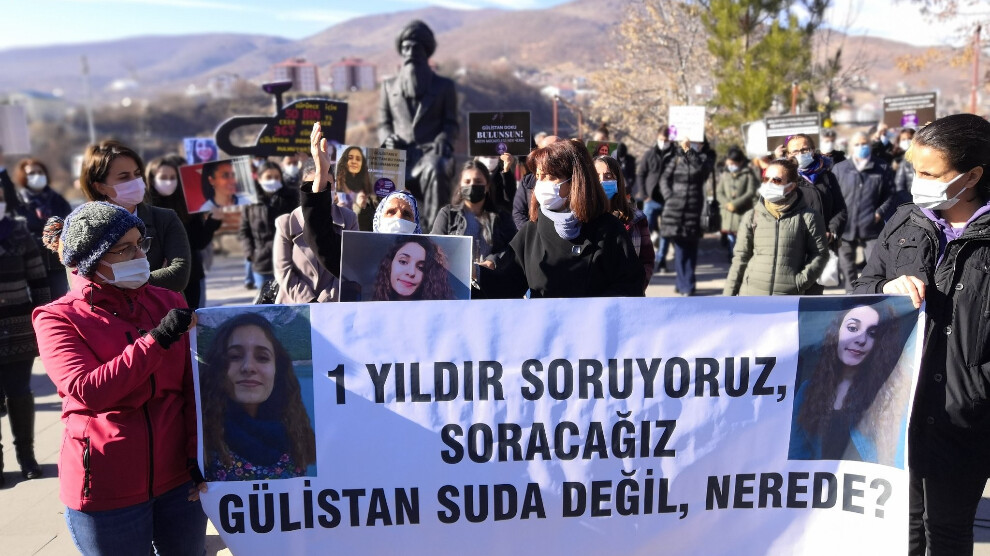 In numerous cities in Turkey, women have taken to the streets to ask for the whereabouts of Gülistan Doku. Born in Amed (Diyarbakir), the 22-year-old university student disappeared without a trace in Dersim a year ago. On the occasion of the anniversary of her unsolved disappearance, commissions demanding "Justice for Gülistan Doku" have been established throughout the country. The police investigation is still formally ongoing, but this is not enough for the family and women's organizations. The investigations are considered insufficient.
Immediately after Gülistan Doku's disappearance, it was feared that she might have been the victim of a violent crime. Only one day earlier, her ex-boyfriend Zainal Abakarov had forcibly tried to drag the young woman into his car. Doku resisted and passers-by who had witnessed the incident informed the police. However, the police ruled out the man, whose stepfather - now suspended - was a police officer in Dersim, as a suspect relatively early on. The authorities have no other leads, however, even though almost every neighborhood in Dersim is under surveillance 24 hours a day with surveillance cameras and directional microphones. Instead, the police suspect that the student committed suicide. Abakarov has gone into hiding and allegedly cannot be found.
The struggle of the relatives to clarify the fate of the Munzur University student has been systematically criminalized by the Turkish authorities over the past year. Vigils and protests for the resumption of the search for Gülistan Doku and for the arrest of Abakarov have been violently broken up by the police several times. In addition, the missing woman's mother and sister have been temporarily detained several times. A case is underway against family lawyer Ali Çimen for allegedly violating the secrecy of investigations. The lawyer is accused of disclosing the results of investigations that were to be kept confidential.
At a protest in Dersim on Tuesday, the mother of Gülistan Doku said that her pain, which has lasted for a year, cannot be described in words. Referring to her daughter's studies at Dersim State University, Bedriye Doku said, "I have put Gülistan in the care of the state. Gülistan said in short messages that she was afraid. What was she afraid of? What did you do to my Gülistan, what happened to her, where was she buried? I am Gülistan's mother, my heart has been torn apart for a year. I want my daughter to be found."