TJK-F calls for participation in marches on 6 and 9 January
On the 8th anniversary of the Paris massacre, Kurds living in Europe and their friends are preparing actions in different cities. TJK-F activist Nupel Munzur called for participation in the actions planned for 6 and 9 January.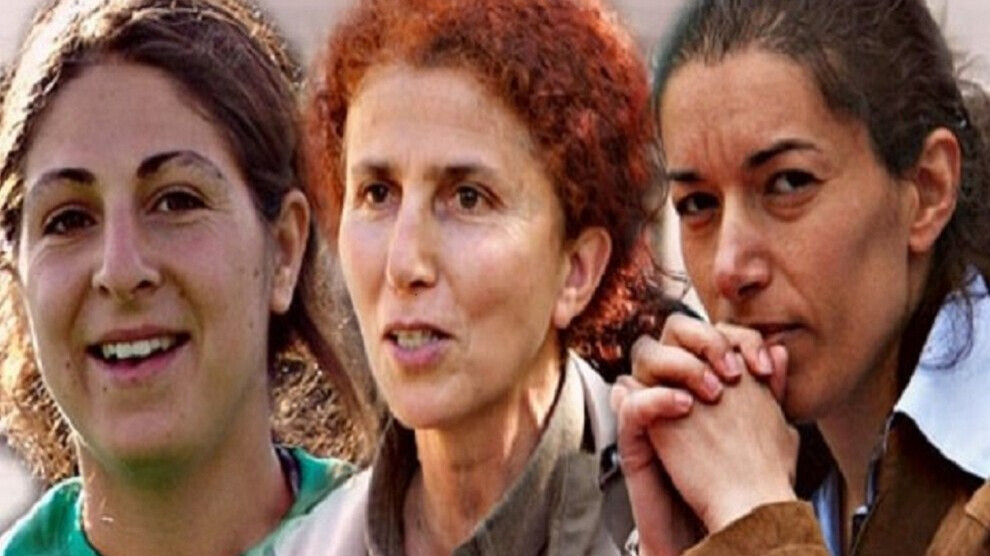 On 9 January 2013, in Paris, the anniversary of the murder of PKK founder Sakine Cansiz, KNK Paris Representative Fidan Doğan and Youth Movement member Leyla Şaylemez will be protested in many cities by Kurds living in Europe.
Kurdish women will hold demonstrations on 6 and 9 January in Paris, where the massacre took place.
Speaking on behalf of TJK-F, activist Nupel Munzur called for strong participation in the protests to be held all over Europe, especially in Paris, in an appeal she issued as the 8th anniversary of the murder nears.
"We remember with respect Sakine Cansiz (Sara), Fidan Doğan (Rojbîn) and Leyla Şaylemez (Ronahî), the unforgettable leading figures of the Kurdish Women's Movements. They were murdered in Paris on 9 January 2013. Once again we express our commitment and respect to their memories."
Munzur stated that the Turkish MIT had planned and carried out the killings and added that the French state watched in silence.
"Turkish president Erdoğan gave the order for the killings in Paris, we will bring him to trial!" said Munzur, adding that a march will be leaving the Ahmet Kaya Kurdish Cultural Center on 6 January at 11 am to reach the office where Cansiz, Doğan and Şaylemez were murdered. She added that a memorial will be held there.
Munzur also said that a march from Gare de Nord to République Square will be organised on 9 January and called for participation.