TAJÊ offers help to Yazidi women: suicide is not a solution
TAJÊ issued a written statement regarding the suicides in the immigration camp in Duhok and said that they are always ready to solve the problems of Yazidi women.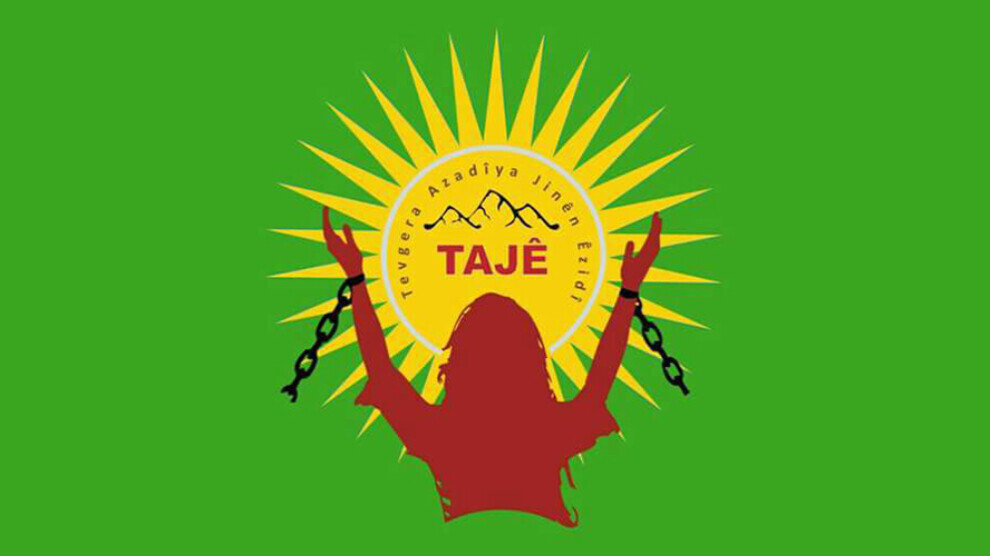 The Yazidi Women's Freedom Movement (TAJÊ) issued a written statement regarding the recent suicides in the refugee camps in Duhok. TAJÊ expressed its sadness for the suicides and noted that every problem has a solution and that suicide cannot be the starting point for any solution.
The statement recalled the mothers, siblings, families and societies, who are now captive by ISIS, and said that they should be thought of instead of suicide. "During the genocide [carried out by ISIS in 2014], those who most suffered, were sold, burned and tortured were women and in particular Yazidi women. However, it is also the Yazidi women who ask to bring those responsible to account today. That is why we Yazidi women have a great responsibility. We must direct our anger to the invaders and the forces that want to eliminate us through genocide. Nobody should support the dirty plan that the enemy wants to develop over Yazidi women. Suicide is not the solution. We, as organized women, are ready to solve all problems and to cooperate."
The statement said that women find solutions to their problems with TAJÊ and added: "TAJÊ's assemblies are in all towns and villages of Shengal. All women can apply to these centres. We are trying to discuss and help with every problem. We are your second family."