Syriac Women's Union goes to Congress
The second congress of the Syriac Women's Union begins today.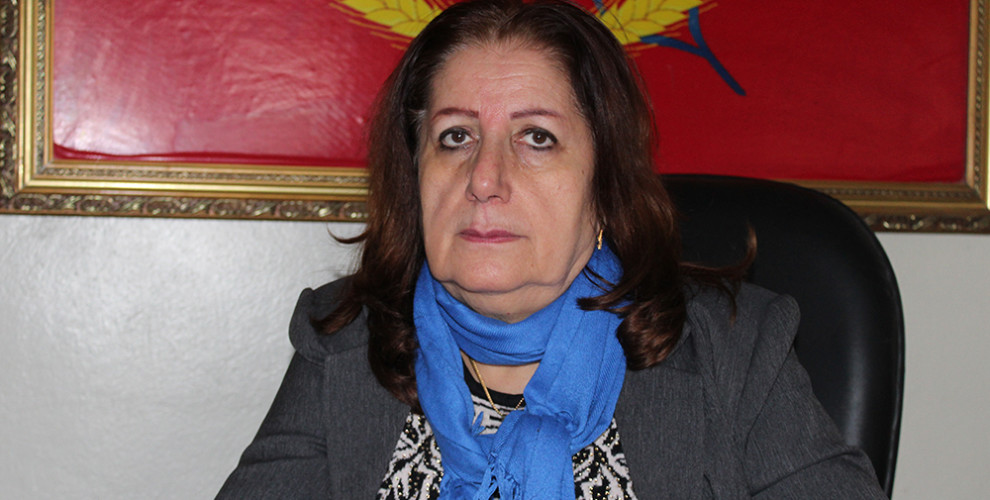 The Syriac Women's Union held its first congress on 20 July 2013. Now it has nearly 500 members and today, Saturday, is holding its second congress.
Siham Qeryo, responsible for Syriac Women's Union, said that the association has been carrying out organization activities for the Syriac women who had been deprived of their rights.
"We worked in the Syriac Cultural Association - she said - with a group of women from 2000 to 2005. The Syriac people were massacred and we established a small camp to help women get out of the difficult situation".
At the beginning of the Syrian crisis in 2013, Siham Qeryo said that the organisation was able to hold its first congress. At that congress one of the decisions taken was to establish a military force of Syriac women as well as academies.
Siham Qeryo continued: "We endeavored to strengthen our relations with women from all sections of Syria. We took part in the Democratic Autonomous Administration and reached many achievements. Syriac women also took part in the revolution and women's military units such as Beyt El-Nehren and Sotoro were formed. These forces took part in several military campaigns against DAESH mercenaries in the Jazira (Cizire) region".
Regarding the second congress to be held today, Siham Qeryo said: "Our aim with this second congress is to strengthen our activities for a better organization of Syriac women and to properly activate the role of women in the society".
Siham Qeryo confirmed that Syriac women have been working with Kongreya Star and Sara organisation and different women's institutions.
She added that the second congress will also confirm the decision to open centers outside the Jazira region. The creation of new committees will also be discussed.