Sinn Fein proposed a woman as President of Ireland
Liadh Ni Riada is the youngest daughter of the Irish iconic composer and musician, Sean O'Riada.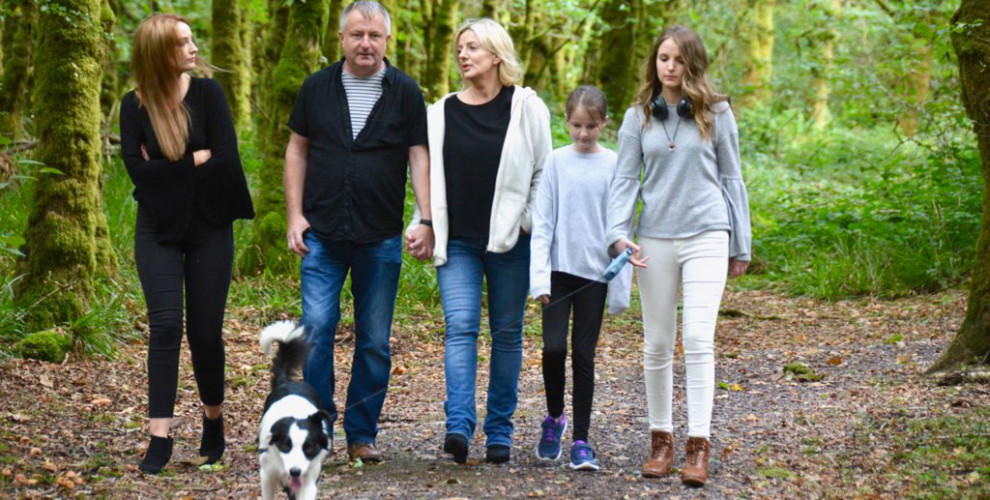 This week Liadh Ni Riada confirmed as Sinn Fein's candidate for the Presidency of Ireland scheduled on 26 October.
Liadh Ni Riada has been an European Parliament Deputy for Sinn Fein since 2014.
In her campaign launch speech she said that "I believe a Presidential election provides us with an opportunity to have an important conversation about how Ireland has changed over the past seven years and where we want it to go over the next seven".

Ni Riada admitted that "when it was decided that Sinn Fein would contest this election I gave the matter deep thought and consideration. I was heartened by the encouragement I received from party colleagues who felt I would make a suitable candidate".
The Sinn Fein MEP grew up in west Cork, an area with a proud republican history. She was raised in the Gaeltacht in an Irish speaking family and as the daughter of Sean O Riada, naturally, she was surrounded by his musical legacy.

"As someone who lost both parents at a young age, - she said - I have faced personal challenges and hardship. Myself and my siblings raised each other. This has given me a strong sense of independence and an empathy for those who are struggling".

Ni Riada said: "I want to be a new President for a New Ireland" and added: "Ireland has radically changed since the last Presidential election. We've become a more caring and inclusive society. A global inspiration
when it comes to progressive social change. But we are only at the beginning of this new chapter.
It's time for all of us - particularly our younger generation - to write our own story, to shape a new and United Ireland".

"As President,- Ni Riada said - my approach will be a humanitarian one that values the dignity of the individual and doesn't look away from injustice and suffering at home or abroad. As well as being the custodian of our Constitution, I will be courageous in the defence of democracy, the national interest, as well as Ireland's sovereignty and neutrality".

Ni Riada said: "My vision for a New Ireland is a pluralist and inclusive one. It is of a United Ireland that respects the identities and traditions of all.
I will be a positive voice for Irish Unity, leading by example and demonstrating the outreach and inclusivity that is needed to bring the people of this island together. If I am president, Aras an Uachtarain will be a welcoming house for all".
Liadh Ni Riada ended her speech by saying that "the future of this great country will be built on our glorious diversity - an equal society for women and men, citizens of all abilities and disabilities, settled and traveller, LGBT and straight, young and old, black and white, Orange and Green".