Saturday Mothers: We need press freedom
In their sit-in of the week, the Saturday Mothers said: "We need press freedom to function unabated."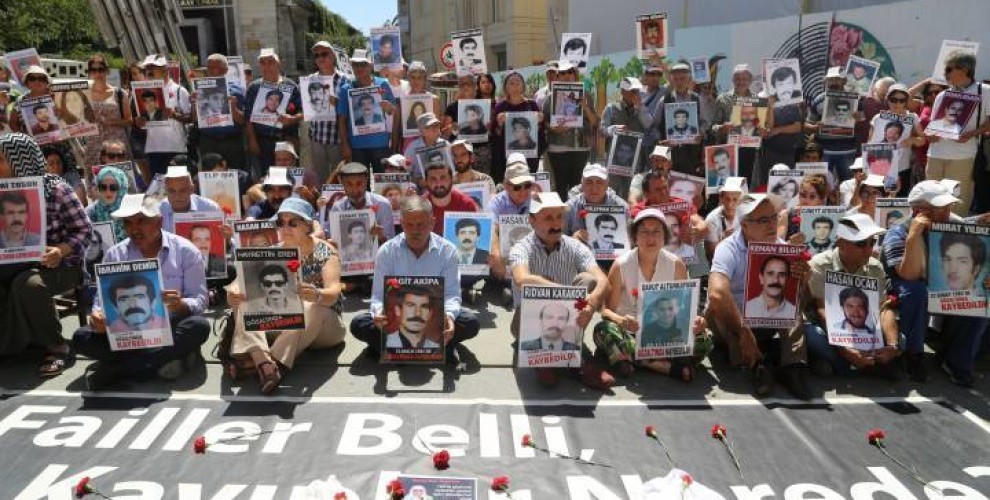 The Saturday Mothers have gathered in the Galatasaray Square for the 646th time to demand answers for their disappeared relatives and to demand perpetrators be put on trial. HDP Deputy Group Chair and Istanbul MP Filiz Kerestecioğlu and many human rights defenders participated in this week's demonstration.
Maside Ocak, sister of the disappeared Hasan Ocak, stated that seeking the truth and justice is not a crime and added: "Showing solidarity within democratic means with those whose rights have been violated and who have suffered injustice is not a crime. What is a crime is to refuse us our right to the truth and access to justice. What is a crime is to restrict our rights and freedoms and to shut down our channels for pursuing our rights."
"WE NEED FREEDOM"
Ocak said they need public awareness to receive their loved ones who were disappeared under custody and achieve criminal justice in the cases of the disappeared and added: "To create public awareness, we need freedom of thought and expression, freedom of assembly and demonstration and press freedom to function unabated."
"WE WON'T GIVE UP"
Ocak also said Makbule Babaoğlu lost her life two days ago and added: "Mother Makbule can rest easy, she never gave up, and we will never give up on looking for Nazım."
Makbule Babaoğlu was the mother of Özgür Gündem reporter Nazım Babaoğlu, who disappeared in custody in Urfa on March 12, 1994.