RJAK activist Ciwana Ebdulbaqî remains in custody in South Kurdistan
Opposition party members and activists are being detained in South Kurdistan without any legal basis. There is still no news about RJAK activist Ciwana Ebdulbaqî, arrested two months ago in Hewlêr.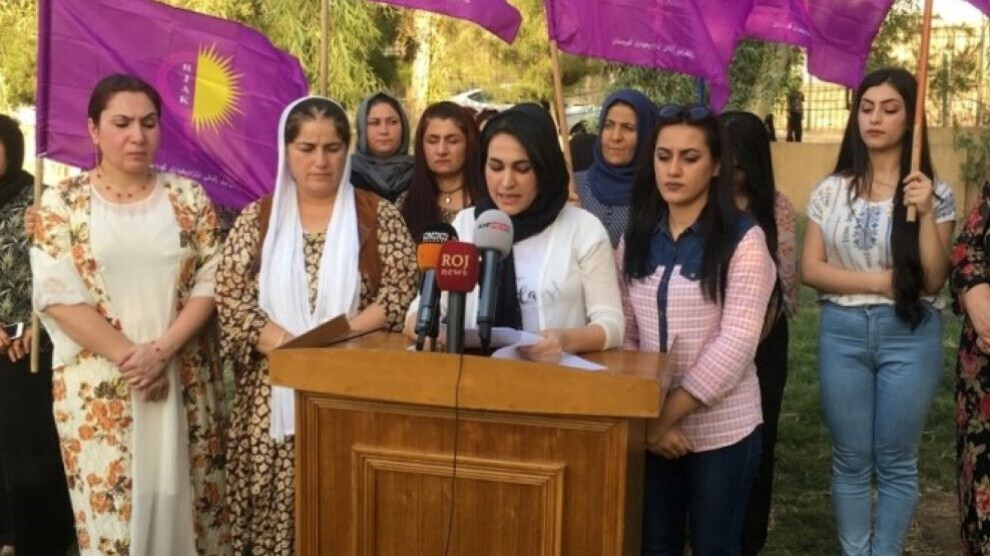 In the wake of the economic, political and social crisis in South Kurdistan, it seems to have become common practice to arrest people who protest against government policies or who are simply in opposition to the government. At the beginning of August, three women were arrested by security forces of the KDP in the municipality of Kelek near Hewlêr (Erbil). The activists had previously been in Shengal, where they attended a commemorative event on the occasion of the seventh anniversary of the ISIS massacre. After their arrest, the three women were missing and their whereabouts and condition were unknown for weeks. The official reason for the arrest remains a mystery. Women's rights activists in South Kurdistan viewed the measure as an attempt to intimidate them. After 33 days in detention, Xewla Mihemed and Seyran Ehmed were released on bail. Ciwana Ebdulbaqî is still in custody and there is still no news about her.
Necbir Efrîn, who, like Ciwana Ebdulbaqi, is a member of the women's organization RJAK (Rêxistina Jinên Azad a Kurdistanê), told Mezopotamya Agency that Ebdulbaqi was only allowed to speak to her family once. "So far there has been no personal contact with her," said the activist. "The lawyer we sent has been turned away. We have made various attempts to contact Ciwana, but have so far failed."
Necbir Afrin pointed out that the government wants to isolate and silence RJAK through intimidation. This approach by the authorities in South Kurdistan is similar to the state methods in Turkey. "There are special war tactics implemented," she said. "There are numerous women politicians and journalists in custody. Here there is the same attitude towards prisoners as in the Turkish state. The courts can decide without any legal basis." The KDP, which is the dominant party in South Kurdistan, holds people in detention centers for months before they are heard in court.