Report: 52 women sexually assaulted and harassed in custody
The Legal Aid Bureau for Sexual Harassment and Rape in Custody has disclosed that in 2018 three women were sexually assaulted and 49 women were sexually harassed.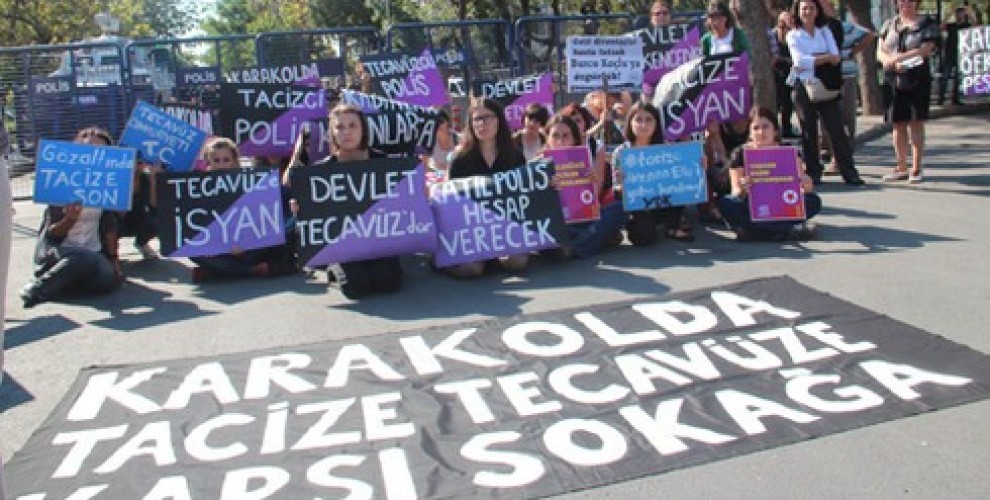 The Legal Aid Bureau for Sexual Harassment and Rape in Detention issued a report on sexual assaults and harassment of women in custody in Turkey.
The Bureau announced the 2018 Statistical Report to mark 8 March, International Women's Day.
The report noted the number of applications from women complaining of sexual assault and harassment in Turkey prisons reached 52. Three women were sexually assaulted, 49 women were subjected to sexual harassment. As to the age range, the report underlined that this was 18 to 67.
According to the report, the responsible for the crimes were 32 police officers, 5 soldiers / gendarmes, 2 special team members, 9 wardens, 5 other civil servants, 15 DAESH (ISIS) mercenaries, one Syrian soldier.
Since its establishment in 1997 the Legal Aid Bureau Against Sexual Harassment and Rape in Custody reported that until 31 December 2018, 649 women were admitted to the hospital. The report also noted that in the 21 years 105 women were sexually assaulted in custody.
The report concludes: "According to these figures and the total distribution of the complaints it could be established that among the perpetrators, 389 were police, 125  gendarmes and soldiers, 33 special team, 22 village guards and 66 security officers."