PYD Co-chair: Women lead the way to a new Middle East
Speaking the the PYD Women Congress, Hiso said Syrian crisis can be solved through dialogue.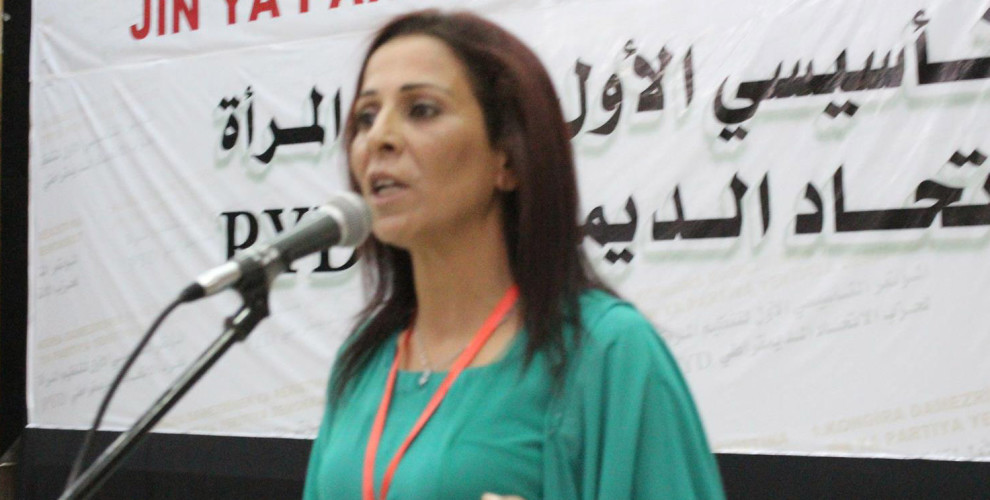 Democratic Union Party (PYD) co-chair Ayşe Hiso spoke at the PYD Women's Organization Foundation Congress held at Aram Tigran Cultural Center in Rimêlan, Qamishlo.
Ayse Hiso noted that today's historic situation required women to play a leading role in the transformation of Middle Eastern politics.
She remembered the martyrs of freedom, who have not surrendered to the invading Turkish state. Avesta Xabûr, she said, was an example of this new woman identity.
Recalling that July is a month of historic importance in the Kurdistan Freedom Struggle, Ayşe Hiso stressed that the Rojava Revolution was a revolution of women fighting for freedom and legitimate rights.
Noting that the sovereign states tried to take away their rights by commodifying women, Ayşe Hiso continued: "With the Rojava Revolution and the organization, women have taken a prominent place and role in both the political and military field. Women in the Syrian Revolution have shown the path to all Middle Eastern women".
The system implemented in Northern Syria will serve as an example for the solution of the Syrian crisis, said Ayşe Hiso.
"From the very beginning, - she added - we have said that the Syrian crisis can be solved through dialogue. Astana, Geneva and the other negotiation attempts have actually deepened the Syrian crisis".
The PYD co-chair ended her remarks by calling on all women to raise their struggle.