Peace Mothers: The resistance continues
Mothers vowed that their struggle will continue.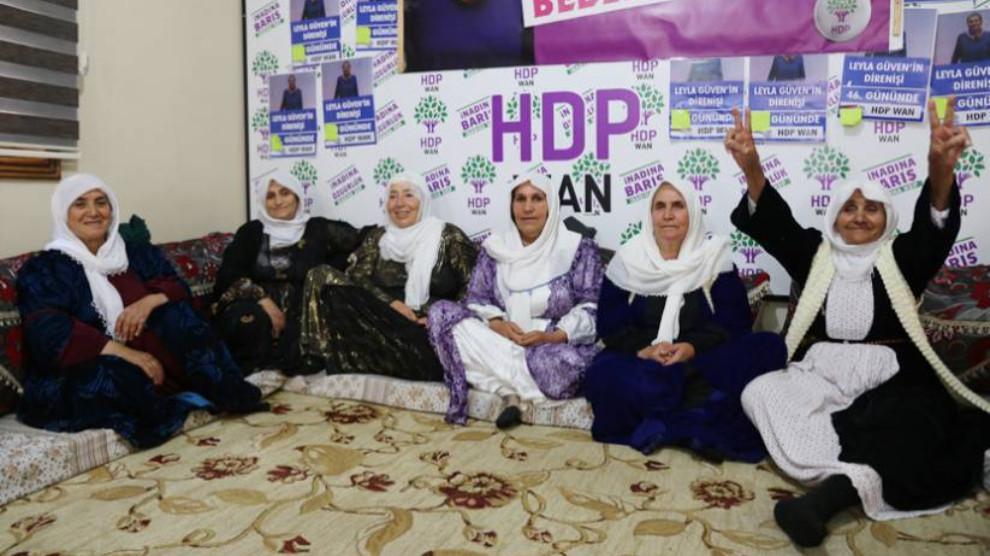 In addition to the hunger strikers, it was above all the mothers' merit that the isolation on Imrali has been broken. The greetings addressed to them from the Imrali prison give the mothers of peace strength and hope.
"For us mothers it is clear that we will continue the resistance. We will not leave the streets and we will be the voice of peace." These are the words of the Peace Mothers from Van province. During the hunger strike, they and mothers from all over the country tirelessly spread the voices of the hunger strikers.
But the mothers do not necessarily like to talk about their role in the success of this resistance. They talk mainly about the hunger strikers. Zekiye Kaya of the Van Peace Mothers' Assembly tells that: "For months, a historic resistance has been mounted under the leadership of Leyla Güven. This resistance has reached its goal. We also remember Zülküf Gezen, Ayten Beçet and the others who lost their lives in this phase of the resistance. This resistance has impressively demonstrated the will of the Kurdish population to the world public."
The son of Peace Mother Hanife Kaçak was on a hunger strike for 86 days. In their opinion, the hunger strikers, with their successful resistance, have sown the seeds of peace. "And without these seeds being green, without peace coming, we will not let go of our struggle," Kaçak said.
"His greetings have awakened our hope for peace"
Peace Mother Xane Akdağ welcomes Abdullah Öcalan's greetings to all mothers who have been in the resistance, saying, "His greetings have awakened our hope for peace. For months, our children are shoulder to shoulder in resistance. From now on we mothers will be in the resistance and will not let go of this fight."